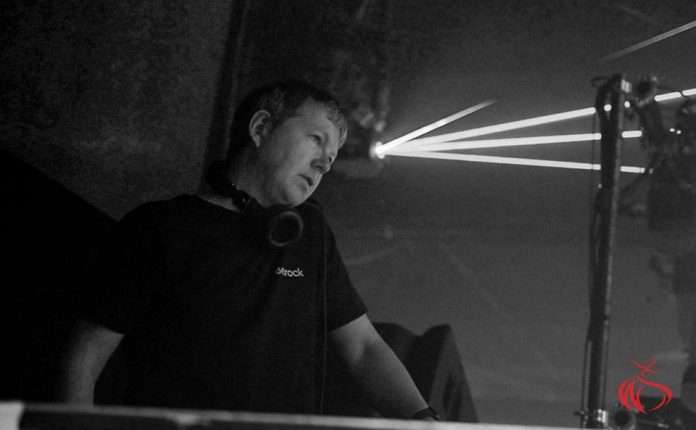 John Digweed, the unwavering English mainstay, continues to create, evolve and produce a level of dedicated production that is hard to match with his newly released QUATTRO, via his own imprint, Bedrock Records. The monumental effort spans four discs, mixed entirely by Digweed himself, and serves as testament to his status as one of electronic music's finest genre blending connoisseurs, as well as his inherent knack for soundtracking sonically-enriching journeys. Split into four discs, each is reflective of a distinct creative vision. QUATTRO is available Friday, April 3rd across all streaming platforms, Bandcamp, CD and Vinyl via Bedrock Records.
Having taken nine months to create, QUATTRO truly is a labor of love for Digweed. Spanning 45 exclusive tracks, the album serves as a stellar follow-up and successor to 2018's Bedrock XX, the last four-disc album he produced to celebrate Bedrock Records' 20th anniversary. Perfect for any collector or vinyl aficionado, QUATTRO also comes in a signed limited-edition 5×12" vinyl that includes 20 hand-selected tracks from the album itself. Fans who pre-ordered a QUATTRO vinyl are expected to receive their copy a few days before official release. For those to wish to get their hands on a vinyl should place an order immediately as physical stock is nearly sold-out. Last remaining copies are available here – https://bedrockrecords.bandcamp.com/ There will be no additional pressings


A timeless fixture in the world of underground electronica, Digweed's latest delivering with QUATTRO showcases his untouchable talent from beginning to end. As the only artist to have ever procured a discography comprising 57 mix CDs, and compilations, the WOW factor around this alone solidifies John Digweed as one of the hardest working, ever-evolving artists on the planet. The album features the likes of Francesca Lombardo, Booka Shade, Tom Mangan, and many more, with the fourth disc mixed in conjunction with fellow Bedrock label-mate Nick Muir.
'QUATTRO' Album Tracklist:
Disc 1 – SOUNDSCAPE
1. John Digweed & Nick Muir – Steady State
2. Hannes Bieger Feat. Francesca Lombardo – A Million Souls – Dub
3. Cypherpunx + Luke Brancaccio – Sore Lullaby – Reprise
4. Moniker – Razlog Valley
5. Knives Out – Sugarcoat – Sasha Ambient Remix
6. DJ Samer – Free Your Mind
7. Cypherpunx + Luke Brancaccio – Tears+Lies – Reprise
8. Miles Atmospheric – Andromeda – Ambient Mix
9. Bedrock – Heaven Scent – Marc Romboy & Miki Kekenj Rework
10. Miles A tmospheric – Orbis Alius – Beatless Drifting Mix
11. Luke Brancaccio, Gai Barone & Kiki Cave – Monsters
Disc 2 – TEMPO
1. London Acid – Siren Eyes
2. DJ Sadie – Pulse
3. Buraki – Bangalore
4. London Acid – Hell Rush
5. Charlie Tear Pres. Model 10 – Dub 7
6. Barry Jamieson – Synth Gate
7. DJ Sadie – Hypnoticka
8. Miles Atmospheric – Septa
9. Satoshi Fumi – Manis
10. Lopezhouse – The Arrival
11. Jamie Stevens – Rancho
Disc 3 – REDUX
1. Randall Jones – Lucky Groove – Halo Varga Remix
2. John Digweed & Nick Muir – Steady State – Mordisco Remix
3. John Digweed & Nick Muir – Bilder – Zoo Brazil Remix
4. Pindrop – Madhouse – Ruede Hagelstein Remix
5. Quivver – One Darker – Namito's One Deeper Remix
6. JD/NM/GJ – Trezzz – Raxon Remix
7. Tom Mangan – Chutney – Robert Babicz 303 Remix
8. Booka Shade – Rosebud – John Digweed & Nick Muir Remix
9. Science Dept. – Persuasion – Danny Howells XX Retouch
10. Gabriel Ananda, John Digweed & Nick Muir – Tachyon Dream – Quivver Remix
11. King Unique – 2000000 Suns – Monkey Safari Remix
Disc 4 – JUXTAPOSITION by John Digweed & Nick Muir
1. Windmill Hill
2. Stems & Beams
3. Lights Out
4. Contrafact
5. It From Bit
6. Beacon
7. Cover Me
8. E.X.P.
9. Psychism
10. Open To Close
11. With You
12. Bloodstone

https://www.facebook.com/pg/djjohndigweed