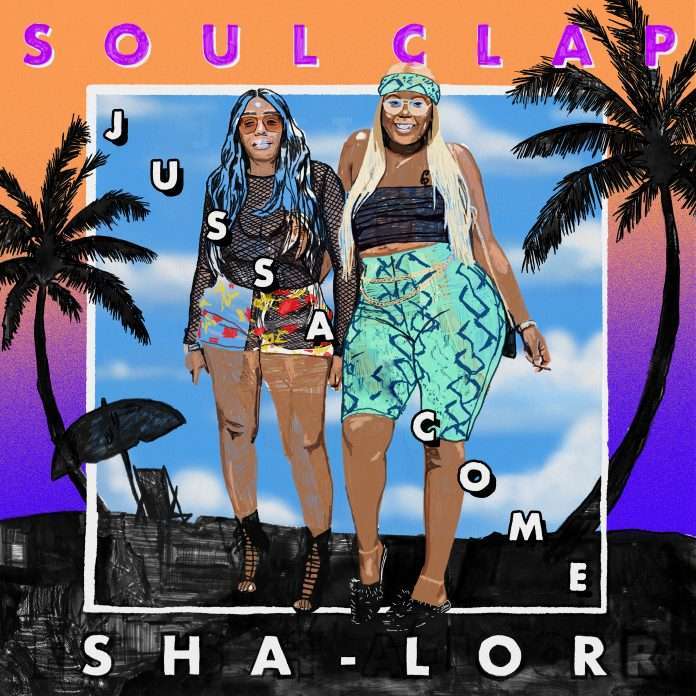 When the NYC Club Classic 'I'm In Love' by Sha-Lor hit the streets in 1988, singer Lori Lava (the 'Lor' of Sha-Lor) was only 16 years old. That record was produced by Newcleus/Dream 2 Science mastermind Ben Cenac aka Cozmo D. It was a hit, but for a variety of reasons the group's house music story seemed to end. UNTIL NOW! Thanks to a friendly bridge built between Cozmo D and Soul Clap and his suggestion to continue Sha-Lor.
Soul Clap, famous for being super eclectic artists with many influences. The duo are never afraid to explore and they've done just that on 'Jussa Come', their first original release in almost a year. Part House, part Soca/Dancehall , and definitely HOT FIYAH!
On the vocal, Sha-Lor's chatting style is right up front and centre over an infectious, uptempo and anthemic beat.
Today in 2020, Sha-Lor is singer/songwriter Lori Lava and daughter Ashanti Maynard who fills the role as 'Sha'. The true house heads know, 'I'm In Love', but few know of Sha-Lor's Caribbean roots.
Sha-Lor states "It feels good to be back in a genre that I love, bringing my Caribbean roots to you. Like my tune says "Uno Tink say mi dun but mi Jussa come" meaning "I'm Not Done Yet ….. I'm Just Getting Started!!"
Release Date: 22nd May 2020
Tracks
1. Jussa Come (House Mix)
2. Jussa Come (Lonely C Soca Mix)
3. Jussa Come (Lil'T & Eli Soul Clap Dub Mix)
4. Jussa Come (Lonely C Soca Instrumental)
https://www.facebook.com/soulclap/
https://www.facebook.com/soulclaprecs/