After a three year hiatus, following a collaboration on Todd Terry's InHouse Records in 2017, Lempo and Roland Clark join forces once again to deliver the timeless house classic Dance Without A Reason on iconic imprint Strictly Rhythm.
The uplifting and soulful rhythms of Dance Without A Reason send out a powerful sense of positivity, as the sultry tones of Roland Clark's voice complement the luscious cords, brass tones and inspiring melodies. Roland explains "it had been some time since I actually sang on a song and in falsetto, it was pleasantly refreshing after all of the spoken word material I've released over the years. This tune will be one for the ages." Lempo goes further to say, "this record has been a massive exercise in patience, a labour of love – but one I am immensely proud of. Now, go forth and Dance Without A Reason".


Lempo, is an award-winning DJ and producer. Founder of the Applique Music record label, his career began in 2006 with DJ residencies at legendary nightclubs in Manchester where he earned the nickname 'The Party Starter'. Lempo's productions have gained several high-profile commercial placements and in 2016 his single Goinout was shortlisted for 'Best Dance Track' in the 59th Grammy Awards. He has also signed material with prestigious labels, including Strictly Rhythm, CR2 Records and InHouse Records.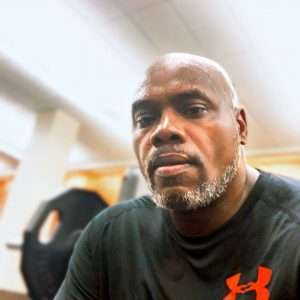 Delete Records boss Roland Clark is known as a producer, DJ, and vocalist, featuring on numerous monumental tracks. His musical upbringing was in NYC, where he helped to define the underground house scene in the 90s, with early releases on Strictly Rhythm . He has worked alongside producers such as Fatboy Slim, Todd Terry, Kenny Dope, Mark Knight, Bob Sinclair and many others. In 2014, Roland was inducted into Pete Tong's BBC Hall Of Fame and in late 2016 he was also hand picked to bring Strictly Rhythm into the millennia, and to help revive the legendary label.
Lempo & Roland Clark – Dance Without A Reason
release date:June 12th, 2020
https://www.facebook.com/lempo
https://www.facebook.com/djrolandclark/