Amsterdam based artist Merlin has a new Electro-Techno EP called Kraft Over Glory out, to coincide with this release has done a special podcast for Dubiks.
He want to create an experience by surprising the crowd with a futuristic and multicultural sound, that is his vision. Currently, he is developing a live set as well as a new album. The inspiration for the album comes from Jungle, techno, grime, and mostly from my experiences with the underground music scene in Kampala.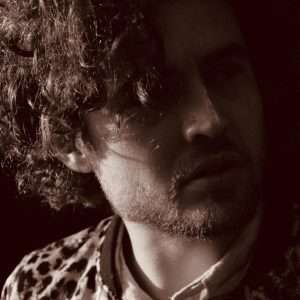 Merlin started playing drums from a young age. When he reached 16, he fell in love with electronic music and the endless possibilities that came with it. He soon decided that he wanted to pursue a career as a creator and collector and began traveling this road right after high school. Whilst starting production and DJing, he quickly got accepted at an arts academy where he majored in sound design composition and music production. At the end of 2019, he developed his skills even more by starting an internship at Nyege Nyege Tapes, Uganda. This opportunity to collaborate with artist of the leading label of experimental electronic music in East Africa has brought him a better understanding of what makes people dance, as well as great insights into new possibilities. Merlin believes that different cultures come with a lot of different dance floors. The more of them you'll experience, the more you'll truly understand the dance floor.

Kraft Over Glory EP is out now via Dubiks Music Stream or Download here
Connect Artist, Label, Support
https://www.facebook.com/merlijnvanderstraten/
https://www.facebook.com/dubiksmusic
https://www.beatport.com/release/kraft-over-glory/2960317
https://spoti.fi/2VH4csz