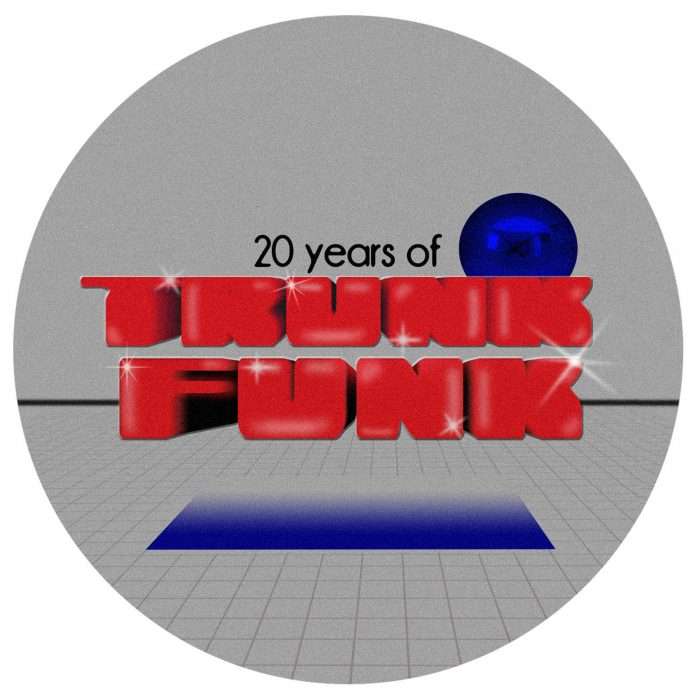 Swedish record label Trunkfunk celebrates the impressive landmark of 20 years releasing music with the first of a two-part vinyl sampler series. Championing the Scandanavian electronic sound, both samplers combined will form twelve tracks to be included in a twenty track compilation album to follow later this year.
"In this year of change, we wanted to reconnect with the roots of the label, inviting both old and new artists from our family to create twenty unreleased tracks to celebrate our 20th birthday. This compilation is a huge milestone for us and sets the tone for the future of Trunkfunk." Trunkfunk
His Name Was Juri from Algorythm opens the release in style with celestial organ and lush bass. The track progresses with percussive elements creating an ever-growing state of hypnotism. Swedish house aficionados Jens Wickelgren and Polisen collaborate on It's All Out, a classy piece created by the Jens Records and Compact disco label bosses. A murky bassline snakes in between breakbeat before bright keys shine through on this exuberant track. franskild, the Swedish production duo of Tim Soderstrom and Love Ojensa who have released on Kistuné Music and Lotss Records, bring their brand of melancholic and playful house music to Plastic Yacht.
Moving over to the B side mul.apin, who previously used to form half of Sisterhood, drops a solid deep house cut on The Only Game In Town. Crisp percussion from the London and Berlin resident locks you under its spell, alongside classy Balearic influences. Norwegian scando-cosmic legend and Digitalo Enterprises founder Skatebård turns in a fine remix of Gork's Sun Sets, forming a rhythm from pulsing electronics and ethereal voices. OsloClubCast pioneer and Trunkfunk affiliate Vinny Villbass rounds off the sampler with Liberty. A lullaby of chimes develops alongside a nu-disco beat, before a rousing finale of dazzling synths that will leave you thirsting for more.
Swedish label Trunkfunk Records, created by Fredrik "DJ Nibc' Nyberg, now enters the dance music hall of fame. They have pioneered Scandanavian house music for the last 20 years. Releasing versatile records from DJ Nibc, Stuffa, Vinny Villbass, Lancelot and many more, the label is famed for its sound of strong vocals combined with peak time tracks and killer basslines. Trunkfunk's back catalogue is composed of collector's item vinyl, including picture discs and artwork created by some of the finest graphic designers.
To celebrate the magnificent landmark of 20 years in the business, Trunkfunk invites its best in house producers, stellar remixers and hot new artists to contribute to this stunning birthday release. 20 years of Trunkfunk features two vinyl samplers and a twenty track compilation album. The talented Marija Marc was invited to interpret the music and her captivating artwork complements the diverse sounds on display. Stay tuned as vinyl sampler two is set to follow shortly, before the entire collection of drops as a full album later this year.
Tracks
A
1 Algorythm – His Name Was Juri
2 Jens Wickelgren & Polisen – It´s All Out
3 franskild – Plastic Yacht
B
1 mul.apin – The Only Game In Town
2 Gork – Sun Sets (Skatebård Remix)
3 Vinny Villbass – Liberty

https://www.facebook.com/TrunkfunkRecords/