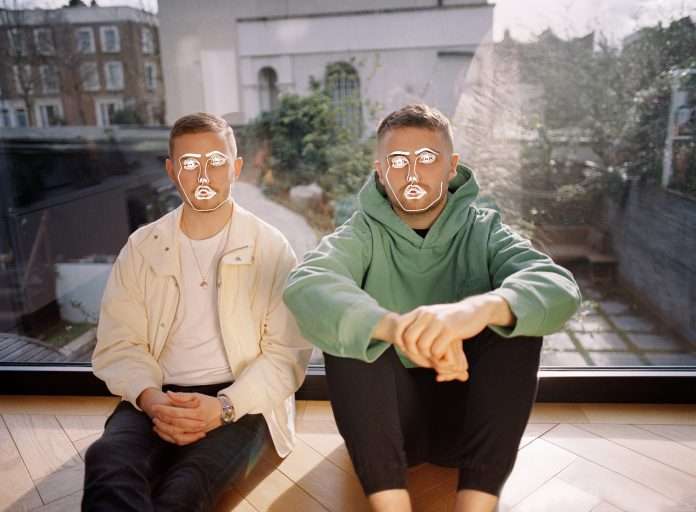 Disclosure launched their third album 'ENERGY' with the carnival-infused title track featuring Eric Thomas , followed by the aural assault of current single 'My High' featuring Portland's Aminé and Northampton's finest, slowthai which has also enjoyed much praise across the board as it continues to hurtle up the BBC Radio 1 playlist and so far has a million views on the epic video.
In keeping with their international collaborators and enlisting the vocal talents of Mali's Fatoumata Diawara for a second time (Disclosure worked with Fatoumata on their 2018, Grammy nominated single 'Ultimatum'), the third taste of the new album is 'Douha (Mali Mali)' in which she sings in celebration of her birthplace and urges all Malians to be proud of their country. The brothers first teased the track during their April  Boiler Room session live from isolation and fans have been asking for it ever since.
A sonic exploration of impressive proportions, ' Douha (Mali Mali)' transports you from the now imagined dancefloor of collective memory, over continents to distant lands to languish in ecstatic escape from the very real dire straits around us.
Disclosure have long since championed the ethos of unity and the power of rallying a global community through dance music and this new album, alongside this new flagship single strives to do just that. The breathtaking video, directed by Mahaneela, encapsulates this concept in full.


On the video Mahaneela said "Right now, all over the world, we're going through an incredibly strange time. I wanted to make something that was visually beautiful, but also felt symbolic of what we're all going through.  
People feel more isolated than ever and I wanted to create something joyful that really shows the power music and movement has and the connectivity it brings." 
Shooting any video during a global pandemic has been a challenge to say the least but the international effort employed here has delivered amazing results. Filming Fatoumata plus a series of different dancers all moving together to the song all over the world was no mean feat. It was shot in 3 different countries using 9 different locations with 3 separate, local film crews all adhering to safety guidelines, to capture incredible rural and cityscapes from Como in Italy, Johannesburg, South Africa and New York, USA.
Disclosure are brothers Guy & Howard Lawrence. This year marks 10 years since they released their debut single 'Offline Dexterity'. In that decade (they are still only 29 and 26 respectively) they have released two number 1 albums ('Settle' 2013 & 'Caracal' in 2015) and clocked up 5.1 billion streams, 4.8 million album sales, sold 500k tickets to their headline shows and topped festival bills all over the world (including the Other Stage at Glastonbury) – something they do with ease whilst also enjoying playing to packed out sweaty clubs whenever they can.  They have been nominated for the Mercury Music Prize, BRITs and five Grammy's.
ENERGY' is released on August 28th.
Tracklisting:
1. Watch Your Step (Kelis)
2. Lavender (Channel Tres)
3. My High (Aminé & slowthai)
4. Who Knew? (Mick Jenkins)
5. (Douha) Mali Mali(Fatoumata Diawara)
6. Fractal (Interlude)
7. Ce n'est pas (Blick Bassy)
8. ENERGY (Eric Thomas)
9. Thinking 'Bout You (Interlude)
10. Birthday (Kehlani & Syd)
11. Reverie ( Common)
Pre-order HERE
Listen Disclosure ' Douha (Mali Mali)
https://www.facebook.com/Disclosure/