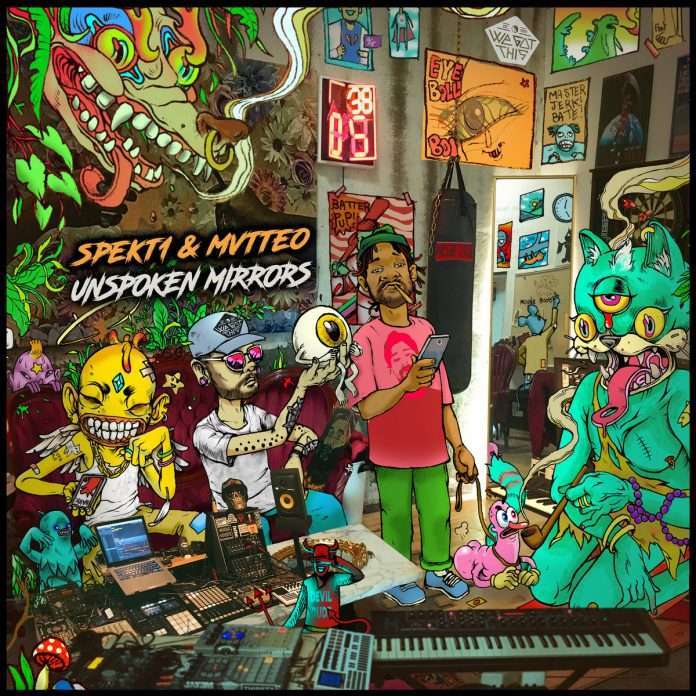 False Prophets taken from Unspoken Mirrors EP by Spekt1 & Mvtteo, out August 21 on We Got This Music
Spekt1, owner of We Got This Music, and Mvtteo, both producers and djs from the Bay Area, CA, combine forces to bring 'Unspoken Mirrors,' their first collaborative project.
Released on the We Got This Music label, this EP slams front to back with anthems and grooves, trap style menacing drums, and heavy 808 taunting booms.
Each track is worthy of a listen, all the way through, telling the story of what's hiding in front of the truth.
Music that challenges the inner psyche to question one's own reality of judgement and find roots back to source.

Track Listing:
1. Spekt1 & Mvtteo – False Prophets
2. Spekt1 & Mvtteo – Persuede
3. Spekt1 & Mvtteo – The Other Side
Connect Artist, Label, Support
https://www.facebook.com/wegotthismusic
https://www.facebook.com/SPEKt1.Audio/
https://wegotthis.bandcamp.com/