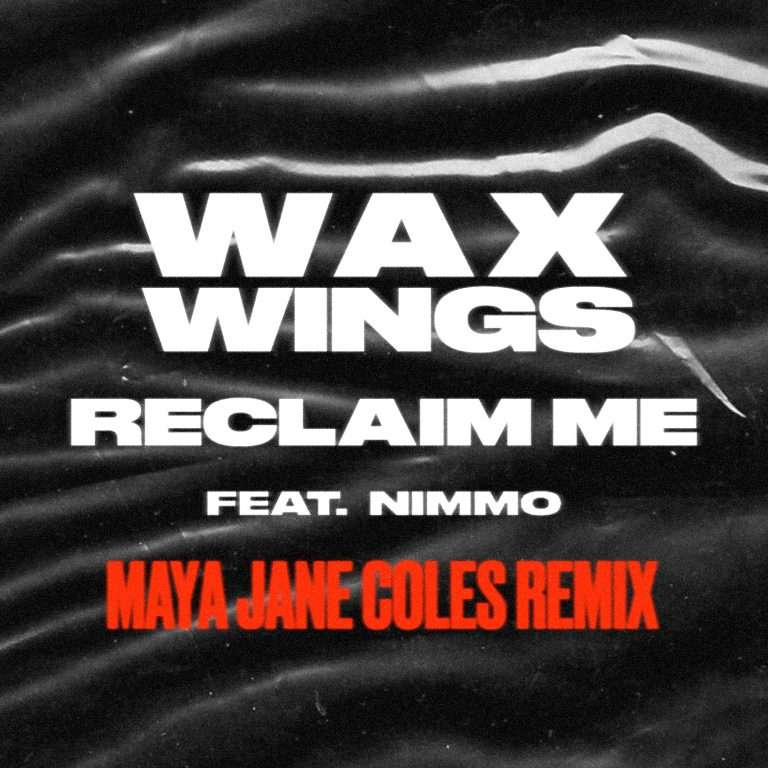 Fresh from the release of Reclaim Me on the 2nd October , courtesy of British-Brazilian artist Wax Wings alongside London duo NIMMO, scene heavyweight Maya Jane Coles steps up to provide a stunning remix of the original. Releasing on the diversity-championing He.She.They. label a week later the remix showcases the British-Japanese queen at her best.
Retaining the poignant feel of the original, award winning Maya Jane Coles' natural flair comes through right from the get-go as NIMMO's moving vocals sit beside a punchy, synth-fuelled bassline. Choppy hats help ratchet up the tempo, before Maya's emotive signature comes out in the breakdown to form a stunning dance floor-ready cut that still pulls deeply on our heartstrings.


Operating as an event series, record label and fashion brand, He.She.They. is at the forefront of the contemporary inclusive movement. Acting as a safe space for individuals regardless of "age, race, sex, gender, ableness, religious background or sexual preference", the brand's ethos is to "create a planet without prejudice for people to be people". Whilst the events arm of the brand may be physically on hold for now, the brand hasn't shown any signs of slowing digitally, becoming the official Pride 2020 partner of Beatport (with over 450,000 achieved on the last stream).


One of the scene's most well-loved and well-respected artists, few superlatives can describe Maya Jane Coles' standing in electronic music. A previous cover star of both Mixmag and DJ Mag, as well as being a winner of the DJ Mag 'Best Album' and 'Best Producer' award for her Take Flight LP, 2020 has seen Maya release on the esteemed Skint Records and Dense and Pika's Kneaded Pains besides. Her performance for the He.She.They. x Beatport: Pride livestream in June, alongside good friend and He.She.They. resident Wax Wings, was met with rapturous applause and helped in the ongoing struggle to get marginalised voices heard, a testament to her passion and commitment to such a cause.
https://www.facebook.com/mjcofficial/