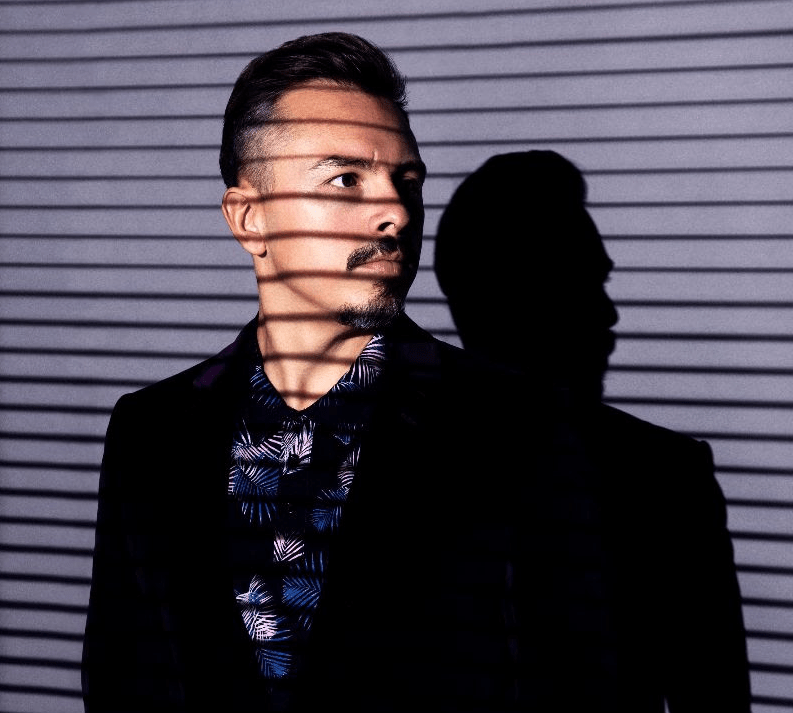 Hot on the heels of his monstrous international hit single 'Hypnotized', Purple Disco Machine teams up with British singer-songwriter Moss Kena, and the prolific NYC electronic duo The Knocks, for the release of the insatiable new single 'Fireworks', the third single to be taken from his sophomore LP due for release later this year.
Over the last few years, Purple Disco Machine claimed his stake as one of the leading electronic producers of a generation, with 2020 being no exception. With over 400k radio spins and 150M+ streams to date, and still going strong, 'Hypnotized'  has been an inescapable anthem around the world, accredited triple platinum in Italy, further gold accreditations across Germany, Poland, Switzerland and Austria, #2 on the European Airplay Chart, and #9 on the Global Shazam Chart.
The new single 'Fireworks' is an instant dance-floor filler, with Purple Disco Machine's bright production, funky basslines, sexy guitar licks, tropical steel drums, and the amazing soulful vocals of breakout singer-songwriter Moss Kena. The Knocks round out the record with the charming recording of the children's vocals at their studio in NYC, partnering with local school kids from the community. Released in conjunction with an imaginative and futuristic music video, directed by Greg Barth, the clip features street dancing gangs of the "Boomers" and "Gen-Z" battling it out in the ultimate turf war.
Speaking of the collaboration, Moss Kena shares "I've wanted to work with Purple Disco Machine for a while. I'm a big fan, so when the opportunity came I was very excited, the beat didn't disappoint and I knew it needed a banging, fun, pop, top line. 'Fireworks' is an infectious mood booster, it's about wanting to be that person that can light up a room, the life and soul of the party, picking people up when they're down. That is what the music did for me so the narrative felt very natural."
With over 650 million streams across his catalogue to date, and just shy of 8 million monthly listeners on Spotify, Purple Disco Machine continues to live up to the hype of #2 Beatport Artist of All Time. With a succession of notable remixes for Dua Lipa, Mark Ronson, Foals, Calvin Harris, Fatboy Slim, Sir Elton John, Royal Blood, Lady Gaga & Ariana Grande, Duke Dumont, and Diplo & SIDEPIECE, coupled with his own dominating originals 'Body Funk', 'Dished (Male Stripper)', and 'Devil In Me feat Duane Harden & Joe Killington' from his debut album Soulmatic, Purple Disco Machine continues to innovate and elevate at every turn.
Breaking out in style with his ballad-like rendition of Kendrick Lamar's 'These Walls' in 2017, and earning a nod from the acclaimed Pulitzer Prize winning rapper himself, Moss Kena has quickly made a name for himself as one of the most exciting new artists in the game. Now with over 34 million combined streams under his belt, and huge support across BBC Radio 1, Kena has gone on to support Rita Ora, Jess Glynne, and Bastille on their various UK/European tours, whilst earning fans amongst industry tastemakers including Zane Lowe, Elton John, Pete Tong, Annie Mac, and Ebro Darden.
The Knocks are a New York City-based institution and have become staples of the electronic music scene, amassing over 500 million streams across their releases to date, delivering carefree dance music across a variety of styles. With two full length LPs and several EPs under their belt, the duo have gone on to collaborate with the likes of Foster the People, Sofi Tukker and MNEK, whilst making numerous US late night TV appearances on Stephen Colbert, Jimmy Fallon, Jimmy Kimmel, and Seth Meyers. In addition, they have toured around the world with music heavyweights including The 1975, Justin Bieber, and Ellie Goulding.
Purple Disco Machine's 'Fireworks feat. Moss Kena & The Knocks' is out now on Positiva, in conjunction with Sony Music Europe, and Sweat It Out.