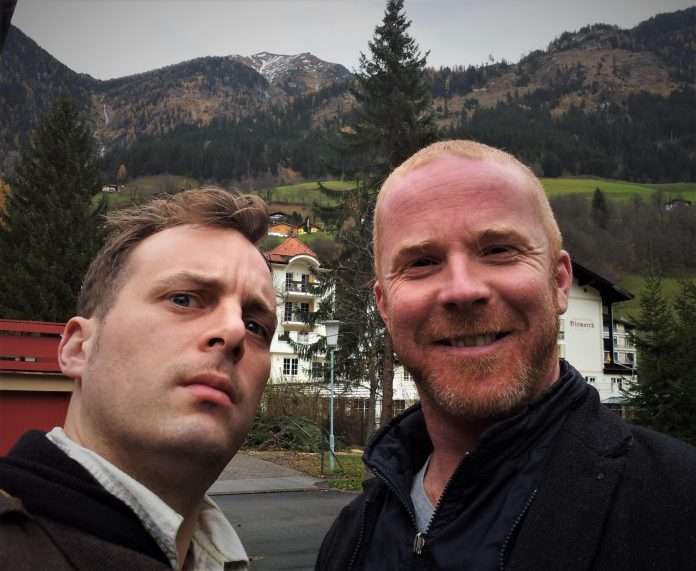 Close to a decade in the making, this highly anticipated collaboration between multi-instrumentalist, singer and poet Hayden Chisholm from New Zealand and German -born electronic artist Wolff Parkinson White from NYC finally sees the light of day.
The duo, best known to audiences as half of Nils Wogram's jazz vehicle "Root 70" , branches off into the more perverse niches of songwriting.
Chisholm's calm and somewhat affectless singing voice cradles the sinewy melodies through waves of OCD beats and ambitious time signatures.
Some of the files have been sung into a portable recorder in a 45 Euro/night hotel room in southern Rhineland-Palatinate.

Wolff Parkinson White & Hayden Chisholm – Off World
Track Listing:
01. If Only (feat. Hayden Chisholm)
02. Leaving Her Presence (feat. Hayden Chisholm)
03. I Can Hardly Forgive It (feat. Hayden Chisholm)
04. For The Queen (feat. Hayden Chisholm)
05. Back Home To A Soft Place (feat. Hayden Chisholm)
06. Repeated Failure (feat. Hayden Chisholm)
07. A Thousand Julys (feat. Hayden Chisholm)
08. Off World (feat. Hayden Chisholm)
09. Starlight's Confusing (feat. Hayden Chisholm)
10. They're Not You (feat. Hayden Chisholm)
https://www.facebook.com/Wolffparkinsonwhiteelectronicmusic