Esteemed musical pairing DRAMA released the monumental Don't Hold Back on Palm Recs this May. German producer Tensnake is now onboard to deliver a stellar remix, a true summer anthem.
With a new take on the original, Tensnake makes his signature stamp with elevating chords and an infectious bassline. "I have been a huge fan of DRAMA since their debut album came out in 2016. It's incredible to hear how their sound has matured since then, and I am excited to be involved with this remix. I tried to give the song a new energy, and made it more playable for DJ sets as well. When making this remix my influences ranged from Italo Disco to 90's Trance, which I thought worked very well with Via Rosa's incredible vocals." – Tensnake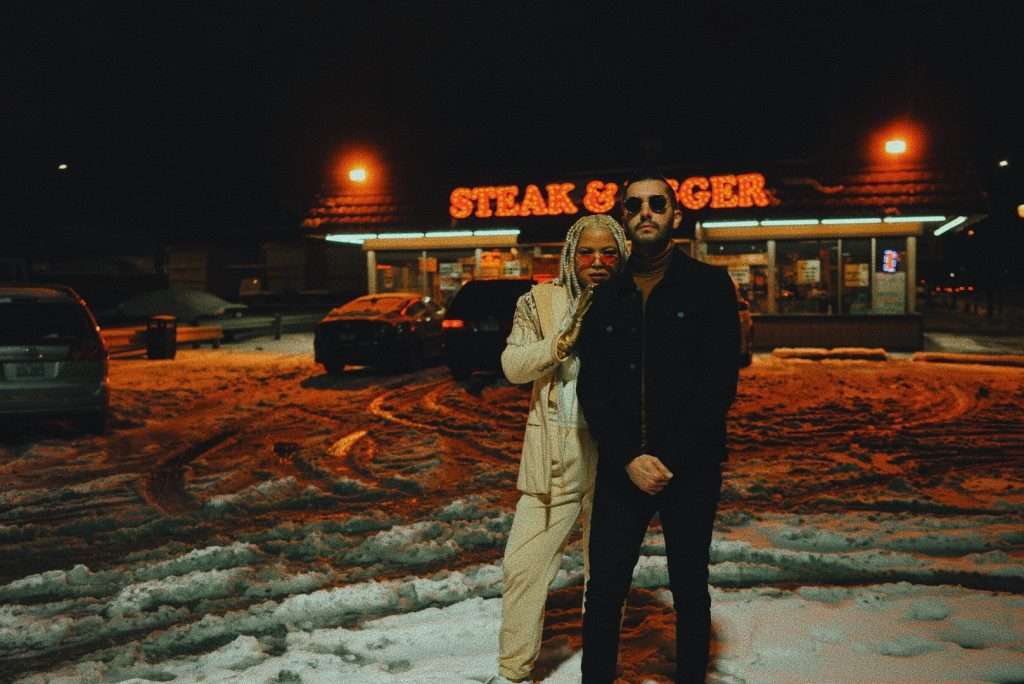 DRAMA is the multicultural collaboration between producer Na'el Shehade's chic Chicago house-infused production style, and vocalist Via Rosa whose soulful delivery is inspired by the improvisational nature of jazz and playful patterns of hip-hop and bossa nova. Having self-released several EPs in the form of 2016's Gallows and 2018's Lies After Love, 2020 marked a career milestone with the release of their maiden album Dance Without Me. Since then, they've gone on to collaborate with Gorgon City on Nobody and You've Done Enough, two standout singles that have amassed 65 million global streams collectively.
Hamburg native, Tensnake aka Marco grew up listening to disco, soul, boogie, funk and 80s pop. He first came on to the scene with his track 'Coma Cat' in 2010. Tensnake's repertoire of remix work has also grown substantially over the years, with official remixes commissioned from him by Dua Lipa, Lana Del Rey, London Grammar, Charlotte Gainsbourg, Boys Noize, Little Dragon, and Goldfrapp. Released in 2014, his debut album Glow represented a milestone in a career which has already traversed the world's greatest dance floors, and which earned Tensnake his towering reputation as one of house and disco's leading producers. L.A released in 2020 was Tensnake's sophomore LP and highlighted his ability to cross genres, with it being less club focused but a reflective piece of work around his time spent in the city.

DRAMA – Don't Hold Back (Tensnake Remix)
release date:June 25th, 2021
Palm Recs is the recently-formed record label of artist management company, Palm Artists. Announced on Music Week in April, the imprint's inauguratory release came from Girls Of The Internet, setting the tone for an impressive 2021 schedule with the likes of Preditah, Fideles and more soon to appear on the label.
https://www.facebook.com/tensnake
https://www.instagram.com/thedramaduo/?hl=en