One of the main artist of the French electronic music scene, Maxime Dangles broadens his sound palette with his second album on Skryptöm Chanfleury, showcasing a softer sound leaning towards electronica.
The tracks in this long-format were first created for the stage, in response to a modular live commissioned by Astropolis festival (with two lives in summer 2016 and winter 2017). Maxime Dangles then developed new songs and delivered powerful, intense techno sets. In spring 2017, he signed an electronica version for the program Séquences (Culturebox / Radio France). For this new interpretation, the producer focused on the melodies at the heart of the songs.
Maxime Dangles then rearranged and reworked the compositions to record them and began to imagine a live transposition with two musicians: Thibault Morel (piano) and Tommy Rizzitelli (drums). The luminous interventions of the two instrumentalists, initially planned for the live, were finally added to the pieces imagined in solo by the producer with his synths and his machines. It is these final versions that today form the Chanfleury album, with compositions that combine the dimension of the live, a narrative force and a sweet intensity.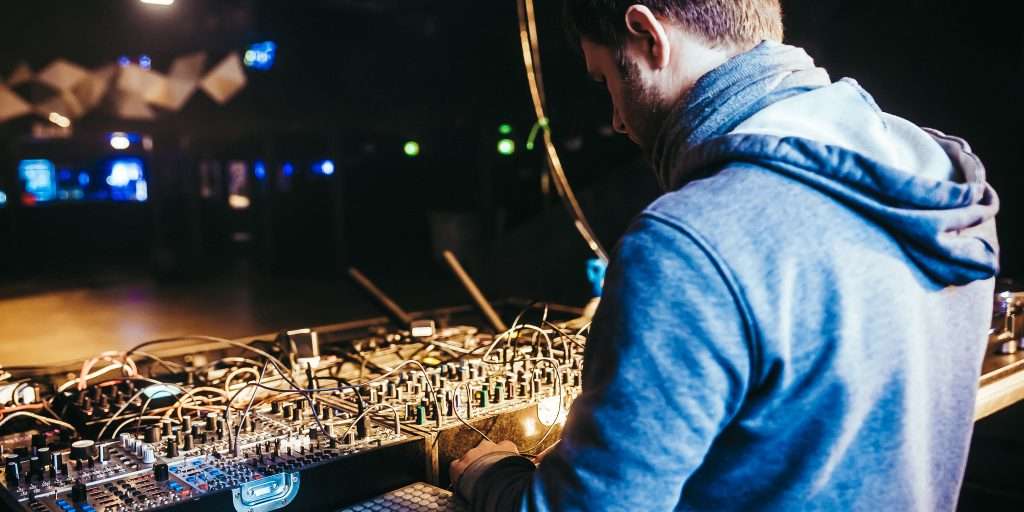 Chanfleury is the name of a district of Bourg-lès-Valence where Maxime Dangles lived for ten years during his childhood. Each title on the album recalls those years with titles evoking a person (Gigi), cities (Vélizy, Clamart, Fontenay, Châtillon-Montrouge), places (Robinson, Scarron, La Coulée Verte, Cascades, Parc de Sceaux), a newspaper (Pariscope). The producer approaches all these childhood memories with a sweet melancholy in the melodies and an emotional richness in the arrangements and textures of these dreamy compositions. The album ends with L'Oiseau Rose, a song for which Maxime Dangles wrote the melody with his daughter Alice's ukulele (before transposing this melody to the synth). The children's universe can also be found in the album cover, specially created by André Bucci, a Brazilian artist living in Italy.
Pop melancholy, intricate arrangements, ingenuity in alternating roaring ardor and calm climates, pianistic dimension, elaborate rhythms, Maxime Dangles develops in his album a dazzling setting in sounds which brings him closer to the worlds of Apparat, Clark, Jon Hopkins or Burial.
With Chanfleury, Maxime Dangles offers himself an assumed turn towards electronica and offers a sound journey in twelve pieces – and 51 minutes – that he will transpose on stage with the musicians Thibault Morel (piano) and Tommy Rizzitelli (drums) . This new live will be available from fall 2021.

Maxime Dangles – Chanfleury
Release Date: July 30th 2021
Tracklist:
1 – Robinson
2 – Scarron
3 – Pariscope
4 – Vélizy
5 – Clamart
6 – La Coulée Verte
7 – Cascades
8 – Parc de Sceaux
9 – Gigi
10 – Fontenay
11 – Chatillon Mountrouge
12 – L'Oiseau Rose

https://www.facebook.com/maximedangles