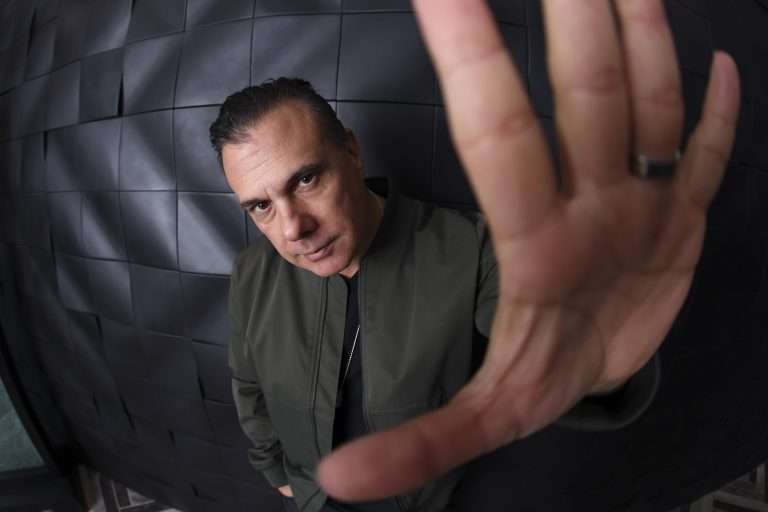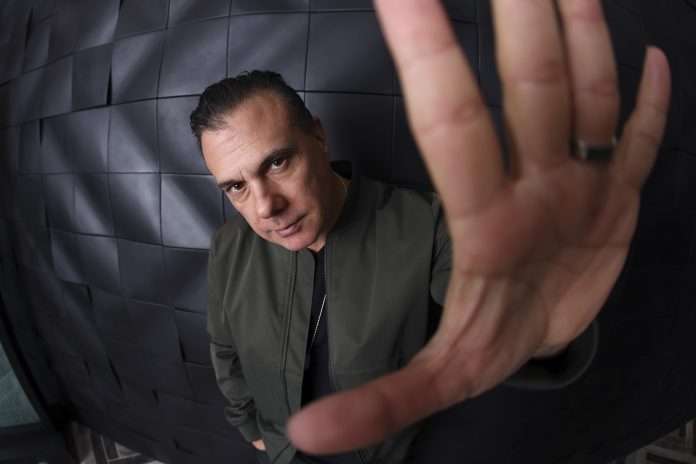 TH3Y'V3 ARR1V3D is taken from DJ Godfather's new LP 'D3T.3L3CTR0', out 11 March (2 week Beatport exclusive) / 25 March 2022 on Databass
DJ Godfather returns to his own Databass label in the Spring with a new album that shows off his Electro credentials.
Fans of the Detroit native will know that his previous two albums covered various genres and featured an abundance of shorter tracks synced into one another which in some ways reflected his skilful turntablism. But now it's time to turn those decks into synths as he shines the spotlight on a different side of his production persona.
'D3T.3L3CTR0' is comprised of 16 pure and unadulterated Electro tracks in all their full-length glory. Making his statement of intent on the album's opener, you'll then be taken on a ride of metallic oscillation, computer funk and hard-edged beats.
This one goes out to the Electro purists.



DJ Godfather – D3T.3L3CTR0
Track Listing:
01. 3L3CTR0 BA55 CAP1TAL
02. TH3Y'V3 ARR1V3D
03. D3TR01T L1V35
04. ATTACK F1R5T
05. C05M1C FUNK
06. Z3R0 GRAV1TY
07. CALL1NG D3R01T
08. P01NT 0F N0 R3TURN
09. R3P0PULAT3
10. D33P SPAC3 R1D3
11. TH3 AG3 0F A.1.
12. FAD3 1N T1M3
13. 0NLY T0 TH3 FUTUR3
14. TH3 AFT3R 3FF3CT
15. D3C1F3R TH3 C0D3
16. 1NT3RST3LLAR T1M3 TRAV3L

Connect: Artist, Label, Support
https://www.facebook.com/djgodfatherdetroit
https://www.beatport.com/label/databass-records/2174