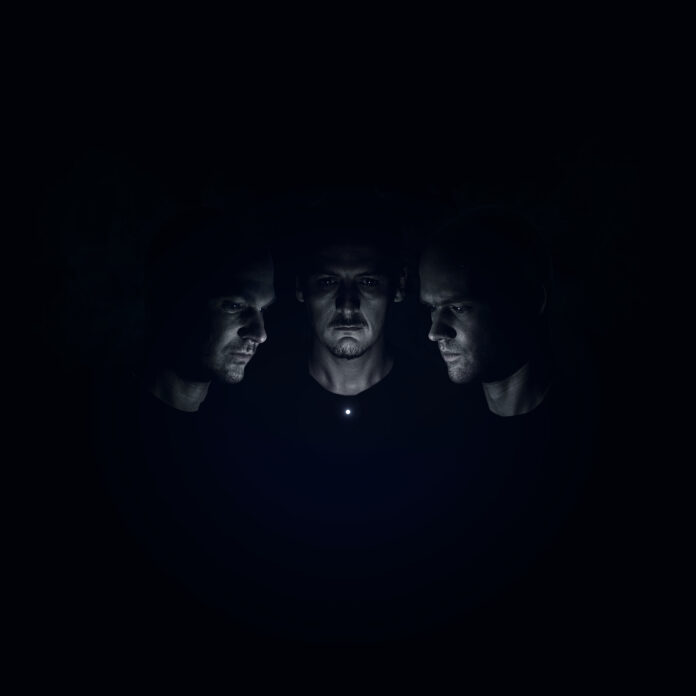 Dutch electronic music legends, Noisia, have announced a surprise third and final artist album, 'Closer', will be released on VISION on 12 May, the day before their much-anticipated Noisia Invites livestream from Amsterdam's Melkweg. 'Closer' includes 11 new songs, and features collaborations with Skrillex, Black Sun Empire, The Upbeats, Camo & Krooked, Mefjus, Phace, IMANU, Halogenix, Posij, Former, Two Fingers. 'Nova' the brand-new collaboration with Camo & Krooked can be heard now below.
In September 2019, Noisia aka Nik Roos, Martijn van Sonderen, and Thijs de Vlieger announced that the group would split at the end of 2020; the final chapter in a hugely successful 20-year career that saw Noisia break new ground for drum & bass, and become one of the most respected outfits in electronic music. However, following the covid-19 pandemic they postponed the 'end of Noisia' until the close of 2021 to allow them to say goodbye to as many of their Dutch and international fans as possible.
The extended lifespan of Noisia due to covid, and the continuing evolution of their studio in their hometown of Groningen, led to the idea of a third and final act, an artist album worthy of the Dutchmans' canon, and a swansong that would seal their place in electronic music history. The result is 'Closer'. The 20-strong tracklist, 11 new songs and 9 previously released tracks, include collaborations with some of their closest friends, from Skrillex to Black Sun Empire, and Former to The Upbeats, an international cabal of leading drum & bass and bass music figures from Europe, New Zealand, and North America. Testament to Nik, Martijn, and Thijs' desire to add to their legacy, 'Closer' is a thrilling snapshot of where the band might have gone were they to continue beyond this summer's final curtain at Lowlands on 21 August, and gives their fans access to some hidden gems that have remained in the band's vaults until now.
Noisia said:
"Hello Person. 
After Outer Edges we were trying to find a new direction for Noisia. This resulted in an extensive journey that took us through a lot of new ideas and music.
 Although we eventually decided to stop, we are proud of the things we made along the way, and these tunes were always meant to be part of a larger whole. So before we finally close the book on Noisia, we wanted to share them with you, on one last album. Previously released or newly finished, they all represent directions we enjoyed exploring.
 In the end, we didn't manage to figure things out. But we did get closer."
Noisia's first new music since their split announcement landed last June in the form of 'Supersonic', a long-anticipated collaboration with Skrillex that also features on this album; they then closed 2021 with the first release in a remix album series of the trio's greatest cuts, 'The Resonance I'. Remixes came from Malux ('Could This Be'), IMANU ('Incessant'), Levela ('Stamp Out'), The Caracal Project & Grey Code ('Tommy's Theme'), Skylark ('Floating Zero'), Buunshin (Purpose), Chee ('Reptilians'), and Posij (Hustle Athletic's 'Lekker').
Following the continuing issues for global live music presented by covid-19, Noisia rescheduled last season's festival performances and club shows from the close of 2021 to spring and summer 2022. The current 'Farewell Tour' represents Noisia's final run of club shows. This unique tour has seen the group hit the UK, France, Denmark, Sweden, and beyond. Many of the events have sold out, including an incredible capacity show at London's Printworks. Following Belgium and Portugal, the remaining rescheduled 2022 club shows include DJ sets in Netherlands, Italy, and Switzerland. Preceding the last ever show at Lowlands, this summer's other festival performances include Hills Of Rock, EXIT Festival,  Untold, Boomtown, Ever After, Frequency, Pukkelpop, and Nibirii.
Post-2021, the trio's solo recording activities include Nik's solo project, Sleepnet, launched in March 2021 with the 'First Light EP'; the music explores different stages of loss, grief and rebirth, and some of the tracks contain fragments of sounds and music that were originally intended for Noisia productions over the past two decades, but never used. His collaborative house music duo, Body Ocean, with The Upbeats' Jeremy Glenn, launched with their first EP in late 2020. Recent single 'Squeaky Clean' came out via Box Of Cats (following 'Nutrition'), they remixed 'Anything' by Alison Wonderland & Valentino Khan to great acclaim, alongside releases on mau5trap, Mad Decent, and STMPD. The pair are playing forthcoming shows in New Zealand, and Australia: "This project is more about un-learning the rules than about technical one-upmanship. We want to let go of what we know and what is comfortable, we want to create new combinations and allow for as much eclectic experimentation as we can".
Under his moniker Thys, Thijs recently launched his own label Eccentric O, with the debut EP dropping last week on August 13th. In 2020, he played a now legendary DJ set with Skrillex and released his 'Sleeping Beauty Dreams' album; an adaptation of the score he wrote for the eponymous dance performance. At the end of that same year, Thijs co-composed and produced the music for the film 'Biomimicry', by Iris van Herpen and the Dutch National Ballet, that explores the symbiotic relationship between the metamorphic force in which fashion and dance interlace. Further collaborations include two EP's with Amon Tobin. For future projects, Thijs wants to focus on scoring for films and games, while also writing club and listening music.
After dabbling in the poppier side of the musical spectrum, Martijn and Jaap de Vries are currently making a move back towards their roots with Zonderling. Their 8 track 'Ondertitel' EP on Martin Garrix's STMPD is their latest instalment.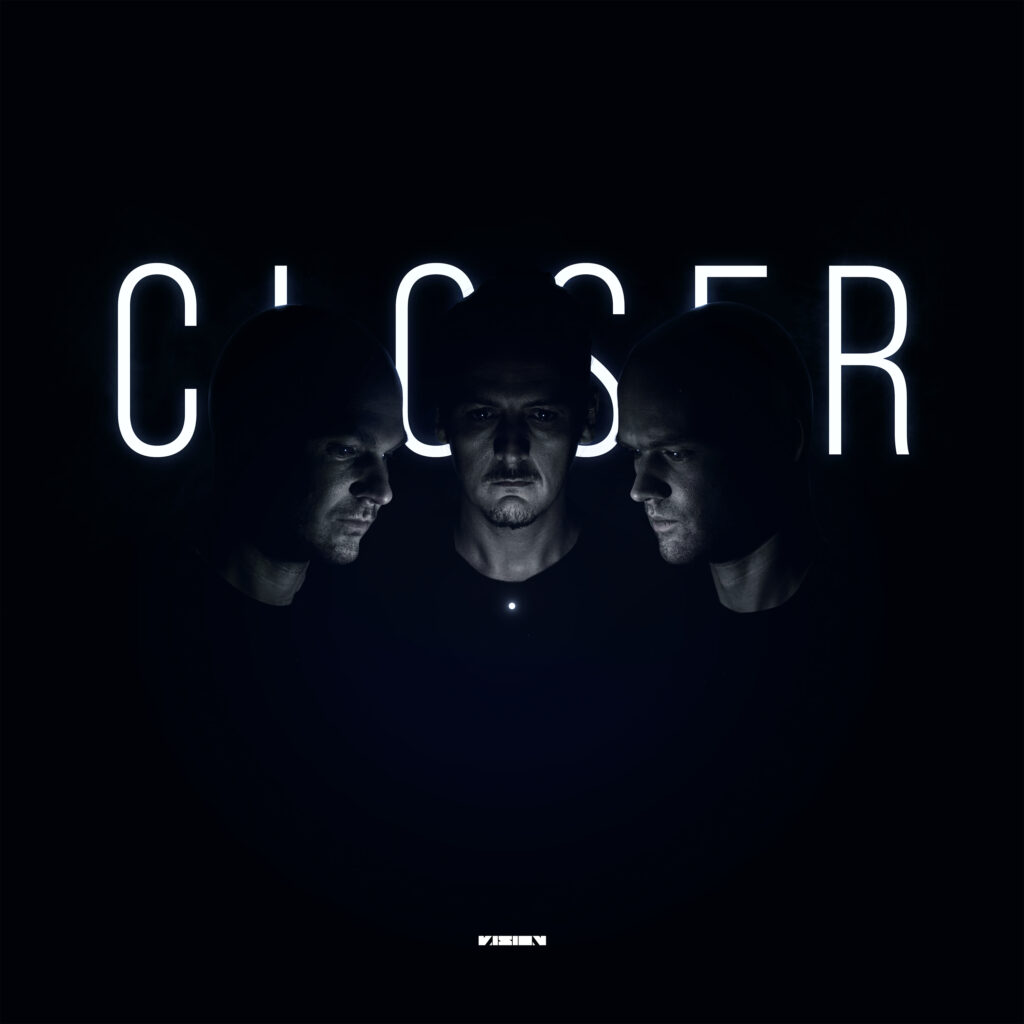 Noisia 'Closer' Tracklist:
Noisia – Three (Intro)
Noisia & Camo & Krooked – Nova
The Upbeats & Noisia – Shibuya Pet Store
Noisia & IMANU – Shift
Noisia & Skrillex – Horizon
Noisia & Former – Cleansing
Mefjus & Noisia – Foundations
Noisia – Scrapped
Noisia – Shutters
Noisia & The Upbeats – Halcyon
Noisia & Halogenix – Wordless
Noisia – Told You
Noisia & Two Fingers – Dzjengis
Noisia & Former – Pleasure Model
Noisia & Phace – Deep Down
Noisia & Posij – Simplon
Noisia & Black Sun Empire – Caps Lock
Skrillex, Noisia, josh pan & Dylan Brady – Supersonic (My Existence)
Noisia – The Hole Pt. 1
Noisia – Closer
PreSave Noisia 's new album Closer
here
NOISIA TOUR DATES

13 MAY Noisia Invites, Melkweg, Amsterdam, NL
14 MAY Noisia Farewell, Link, Bologna, IT
27 MAY Noisia Farewell, Salzhaus, Zurich, CH
28 MAY Subquake, 013, Tilburg, NL
03 JUL Hill of Bass, Sofia Airport Park, Sofia, BG
07 JUL EXIT Festival, Petrovaradin Fort, Novi Sad, RS
16 JUL  Dreambeach, Granada, ES
04 AUG Untold Festival, Cluj-Napoca, RO
11 AUG San Francisco, USA
12 AUG Chicago, USA
13 AUG Ever After Music Festival, Kitchener, CA
18 AUG Frequency Festival, St. Poelten, AT
19 AUG Pukkelpop, Hasselt, BE
20 AUG Nibirii Festival, Düren, DE
21 AUG A Campingflight to Lowlands Paradise, Biddinghuizen, NL
* One UK summer festival still to be announced!