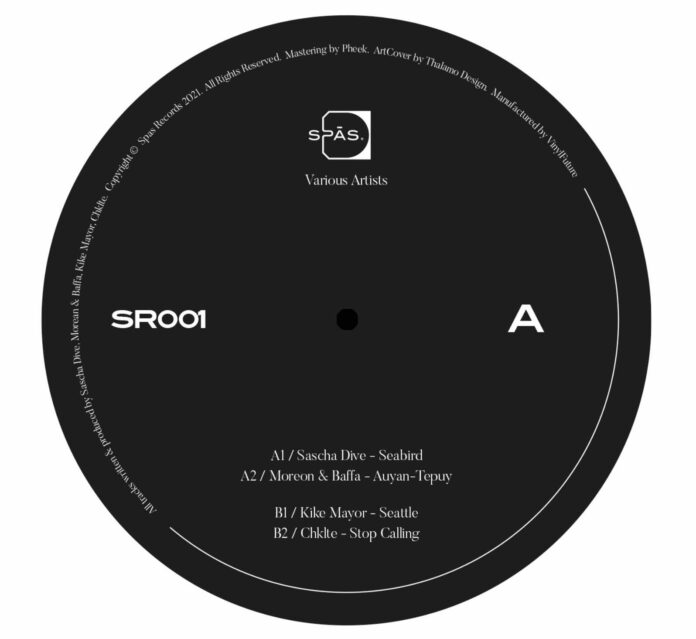 Sascha Dive, Moreon & Baffa, Kike Mayor and Chklte inaugurate new Los Angeles based imprint SPĀS Records.
Guadalajara, Mexico born now Los Angeles, California based Yair Limon will launch his new imprint SPĀS Records this July. This initial various artist package welcomes Frankfurt, Germany's Sascha Dive, Venezuela's Moreon & Baffa, Peruvian, LA based artist Kike Mayor and Miami's Chktle for a selection of slick, stripped-back grooves.
Sascha Dive's 'Seabird' leads the way, as always delivering a smooth intricate blend of dubby intertwined chord sequences, shuffled drums and pulsating subs. Moreon & Baffa keep the dubbed out aesthetic moving forward next with 'Auyan Tepuy', bringing swirling stabs into the forefront alongside sparse drums and rumbling low-end tones.
Opening the flip-side is Kike Mayor's 'Seattle', diving deeper courtesy of ethereal pads, hypnotic voice murmurs, squelchy acid licks and crunchy drums before Chklte's 'Stop Calling' rounds out the release, stripping things back to a percussive driven feel while resonant sweeps, bouncy bass notes and metallic chimes ebb and flow throughout.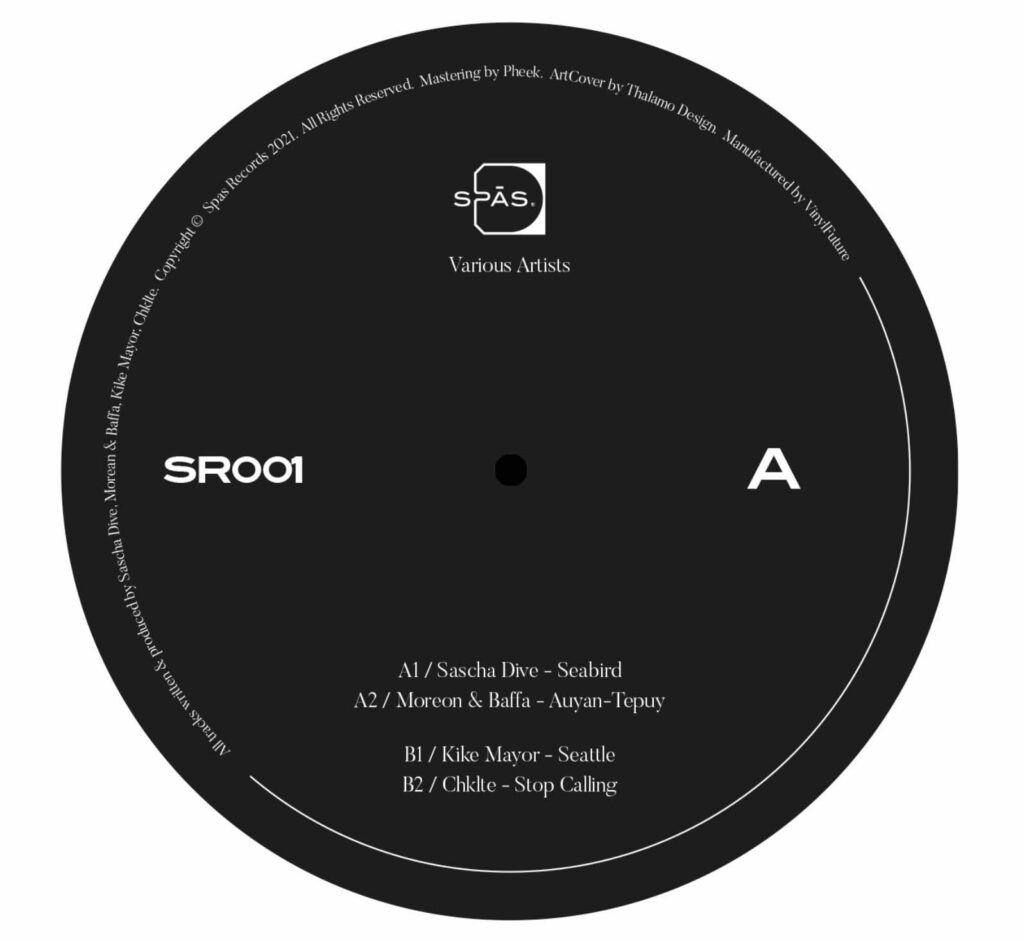 Various Artists – Cloud Gate
Release Date: July 2022
Format: Vinyl
Track List:
1. Sascha Dive – Seabird
2. Moreon & Baffa – Auyan Tepuy
3. Kike Mayor – Seattle
4. Chklte – StopCalling
Stay tuned at Deep ConnectFM Tracks of the Week selection to Listen First new music from SPĀS Records