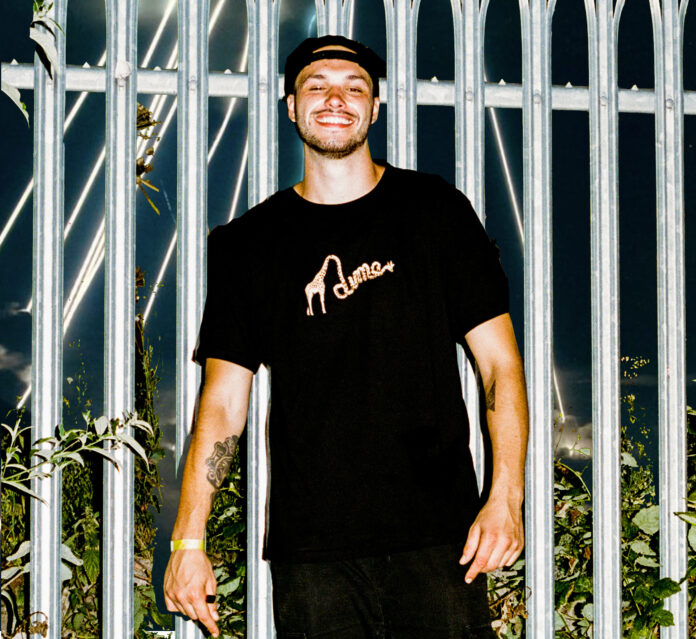 Today, the Manchester-based producer and DJ, Lo5ive (Connor Jones) shares his debut single "Matter Of Time ft. Kim English" via Black Butter Records. Showcasing an undeniable ear for catchy old-school pop and nostalgic R&B samples, this inaugural offering samples the Chicago house and soul legend Kim English's single "Treat Me Right" (2002 via Nervous Records). It's just a taste of what's to come from this exciting new producer – dancefloor-ready rhythms full of sonic nuance, groove and attitude.
A surefire hit with early supporters including Laurent Garnier, Auntie Flo, John Digweed, Preditah, Steve Lawler & DJ Q giving it a spin, dropping today alongside this official debut single is an Ashanti edit, "Rock Wit U", which you can check exclusively on Bandcamp and Soundcloud.
Having been created during the second lockdown when clubs were forced to remain shut, "Matter Of Time" was originally titled 'Fboris', not so subtly encapsulating the widespread frustration at the UK government's response to the pandemic.
Fast forward a year and with a new title, the prominent lyric 'yes it's only a matter of time' makes "Matter Of Time" the perfect debut single for Lo5ive – an artist who has been patiently waiting to unleash his arsenal of dancefloor-ready anthems at the right moment.
Talking about the track, Lo5ive says: "I have a thing for big diva vocals so I think I was naturally drawn to Kim's voice. And, obviously, she's a dance music icon."
As for the creative process behind the track itself, Lo5ive says: "I chose the vocal because I love classic house vox and contextualising them with a slightly more synthy sound. Creating the main melody / chords on the keys around the vocal was a really cathartic experience."
"I also tried to give it a melancholic yet uplifting vibe, in parts because it was created during the second lockdown – for example, I tried to contrast the emotional synth with the drum groove and kept Kim's female empowerment lyrics in."
Growing up in Shropshire, Lo5ive's earliest introductions to music included West Coast rap and R&B artists like Ice Cube, Snoop Dogg, Erykah Badu and Lauryn Hill alongside some dance legends including Prodigy, Pizzaman, Josh Wink and Carl Cox. Teaching himself to DJ hip hop at 15, this soon led to DJing house music and learning to blend properly – taking some of his earliest bookings for friends' house parties and more. Fast forward to finishing school, whilst studying creative music tech at Salford University, he discovered electronic artists Four Tet, Bonobo, Caribou and Maribou State. At the same time, he also found some like-minded music-loving people, going on to set up his own own party collective and series with them called Kultura – "A collection of creative minds aiming to bring together the diversity of electronic music and club culture."
Coming up next for the collective is a party at Soup Kitchen (Friday 10th September)- an antidote for the headsier party crowds that don't like Warehouse Project, instead previously booking names such as DJ Assault, Ahadadream, DJ Polo, Florentino, ShannenSP, Ikonika and more..
With his sets and productions veering between breakbeats, electro, funky, UK bass and Jersey club, Lo5ive's versatility is what sets him out from the crowd. Sure to keep fans firmly on their toes, each release to come will further illuminate his incredible sonic palette.
Listen to Lo5ive "Matter of Time" featuring Kim English on House ConnectFM Playlist
Stream or Download here

Photo credit: Shaun Peckham
Follow
https://www.facebook.com/Lo5ive