Today, Nicola Cruz and fabric share 'IER', an exclusive track by Nicola's Fauna Extinta alias taken from his upcoming "fabric presents" mix.
"The Fauna Extinta project started during the pandemic. I usually call this my 'Drexcyian' sort of output, in the sense of the mythology of these creatures that once inhabited the Earth will become.  That being a kind of line of inspiration, translating in a way biological scenarios and principles to my compositions and programming, in my own interpretation of course. The music I write as Fauna Extinta is different and helps me untie from what I write under Nicola Cruz as it goes deeper into certain corners that I don't usually visit. Fauna Extinta is not necessarily an alter ego but rather a different approach to music that comes from inside." 

'IER' (Increased Erosion Rates) is only the second song Cruz releases under the Fauna Extinta moniker and its futuristic and energetic sound works perfectly within his 'fabric presents' mix.
Born in France but raised in Ecuador, Nicola Cruz has found his own unique way to tap into South and Latin America's illustrious musical past to create something utterly contemporary.
On 'fabric presents Nicola Cruz', the artist drives fiercely towards the strange, experimental, and unexpected of underground electronica. Untied from past works, the mix features a contemporary influence of sound spawning from South America.
"I feel I've reconnected with electronic dance music and that's what this mix is about in a way; being able to understand again, and to compose and play with this energy that I had forgotten. The same goes with my live show at the moment, the concept is basically enjoying the driving nature of electronic music."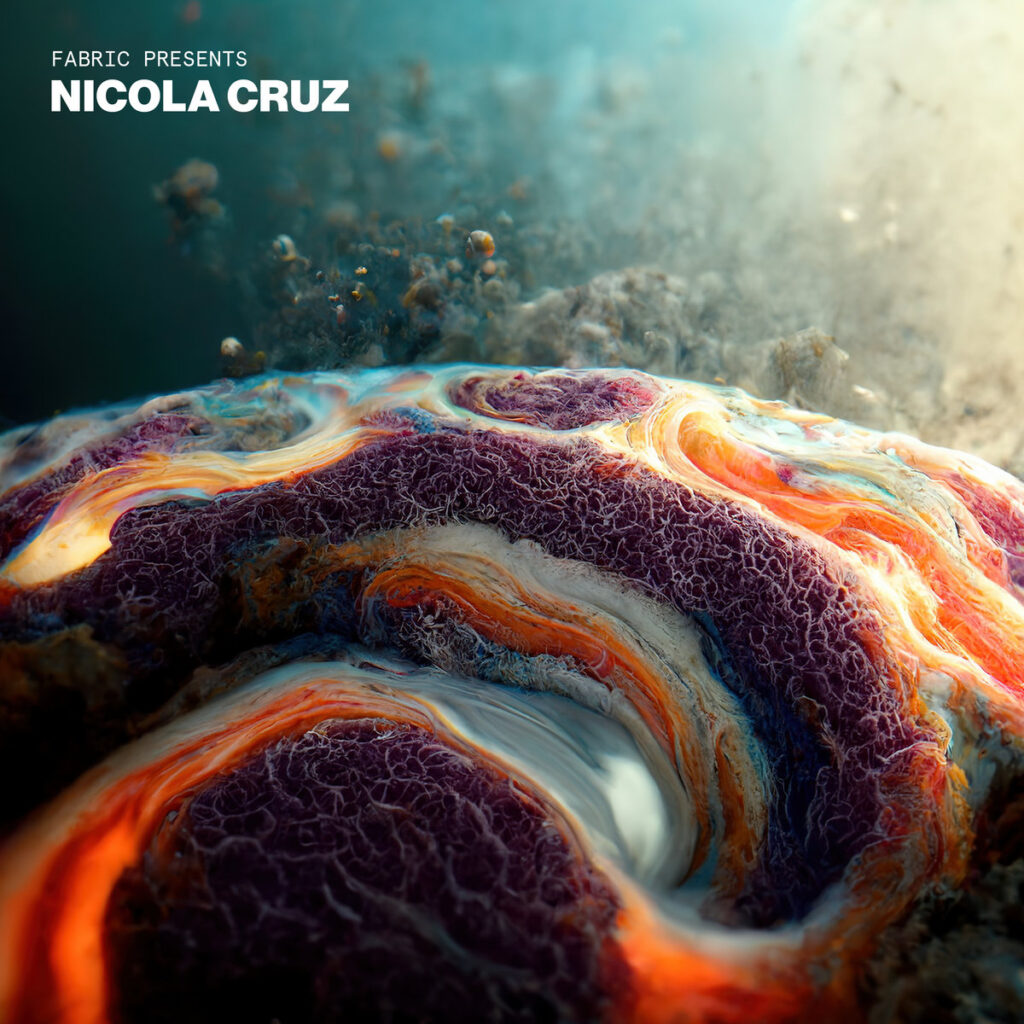 Opening on the powerfully stabbing 'Everything Falls Into Place' from MMM (Errorsmith & Fiedel) the mix sweeps through bass, breaks, techno, analogue-glitch, all the way to the folky Portuguese lyrics of 'Mensagem Enviada' from Rico Jorge. Nick León, Verraco, Varuna and machìna are a few of the artists who have provided exclusives that count towards the fourteen unheard tracks on an essential delivery to the fabric series. Rio de Janeiro's Marcela Días Sindaco who also delivered 'Ficção Inédita' for the mix, provided sultry vocals for Cruz' own 'Contato'. The track is typical of Cruz' work in how he fuses experimental production techniques with natural world signifiers. It's a pioneering collaboration between the producer and the classically-trained Sindaco.
Ahead of the full mix release, 'IER' is out today
The release of
Cruz' fabric presents
mix is timed with his third appearance at the club on Friday 18th November. He'll perform alongside Ela Minus, Marco Shuttle, Okouru, Jane Fitz, Enrica Falqui and Kiara Scuro.
The CD and streaming services play the continuous mix. Download stores supply a bundle of full length tracks and the continuous mix, while the double vinyl format features twelve full length tracks from the mix including Nicola Cruz' own ' Contato' and ten more exclusive tunes.
Stay tuned at Futuristic Tracks of the Week selection and Listen to Nicola Cruz's new music first

Photo Credit Jimmy Mould
Follow Nicola Cruz
https://www.facebook.com/nicolacruzz