French producer, DJ and RDV (Recit de Voyage) label owner
Molly

returns to the label this April with her 'Thoughts Of Day' EP, accompanied by remixes from Giegling's Koreander and Fred P.

Since launching the RDV Music imprint in 2017, Molly has welcomed an array of up-and-coming talent and long-time respected figures in the contemporary house and techno scene onto the imprint, such as Dana Ruh, Cosmin TRG, Wbeeza, Aybee, Orion and many more. Here though, Molly steps into the spotlight herself with a new full-length EP for the label, the vinyl version features two originals and two remixes, while a further two originals will surface as bonus cuts on the digital release.

First up on the EP is the original mix of ' It Feels Like It Only Goes Backwards', encapsulating Molly's signature deep aesthetic via hazy atmospherics and swirling dub textures, floating atop a bouncy sub bass groove and swinging, organic drums. Kettenkarussel member Koreander's 'Final Relief Remix' of 'It Feels Like It Only Goes Backwards' follows, offering an ambient twist on the original version, taking the hypnotic elements, and reshaping them into a murky, subtly unfurling six and a half minute beatless interpretation.

Next up on the flip side, Fred P reworks 'Sweet Afternoon', delivering a typically classy deep house cut driven by a choppy bass line, bright string stabs and crisp, bumpy drums. Molly's 'Mercure' then completes the package, embracing a more groove driven feel as plucked bass notes, swelling subs, mesmerising synth flutters, and swinging drums develop in a subtly nuanced fashion throughout.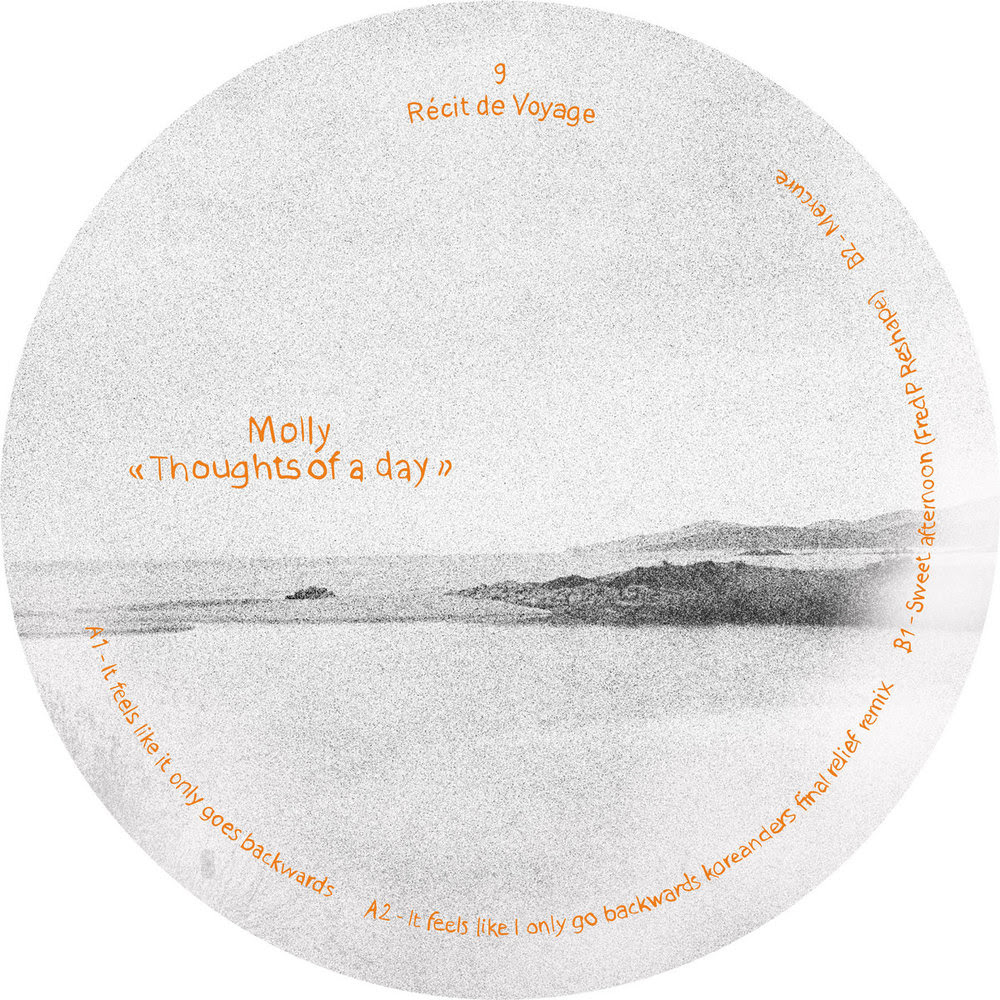 Molly – Thoughts Of A Day EP
Track List:
1. It Feels Like It Only Goes Backwards
2. It Feels Like It Only Goes Backwards (Koreander's Final Relief Remix)
3. Sweet Afternoon (Fred P Reshape)
4. Mercure
Stay tuned at Deep ConnectFM Spotify Playlist and Listen to Molly's new music first

https://www.facebook.com/molly.emeline