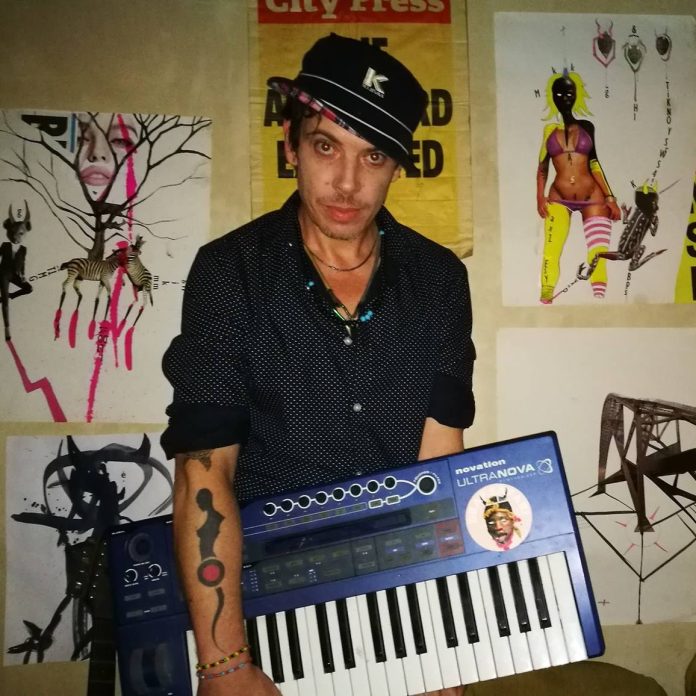 A first taste of "The Soft White Hand Remix EP Part 1", reworkings of Felix Laband's landmark new album, featuring show-stopping new versions by Coldcut and Frivolous.
UK production heroes and Ninja Tune founders Matt Black and Jonathan More, aka Coldcut, turn in an incredibly atmospheric, dubby, cinematic reworking of '5 Seconds' with all the genre-hopping brilliance you might expect from the veteran pair. From their origins as "the first Brit artists to really get hip-hop's class-cutup aesthetic," they introduced rap to ravers, creating a heady blend of hip-hop production aesthetics and proto-acid house grooves, and became a precursor for scenes as diverse as electronica, breakbeat, ambient and baggy. They soon took the pop world by storm, introducing Yazz and Lisa Stansfield to the world, and producing both artists' most memorable hits. They chose their collaborations based on a shared, renegade musical spirit, rather than a sound, and in so doing, they created sounds unlike anyone else. They 'somehow found room at the table for Queen Latifah, Mark E. Smith and Jello Biafra' (SPIN) More recently, they've made interactive, cut n' paste installations for an exhibition of work by one of their own precursors, William S Burroughs.
Canadian production wizard Frivolous, who's nowadays based in Berlin, turns Felix Laband's original into a funky but deep electronic groover, with a haunting, intriguing atmosphere that still owns some bliss moments. With more than 40 releases and over a dozen 12′′s to his name, Frivolous has toured the globe playing an eclectic array of venues and festivals along the way. His live shows have been hailed for their energy, originality and ingenuity as he's taken the stage next to some of the most respected names in the business. Never compromising the art of showman-ship, these spectacles feature live keyboards and vocals as well as the incorporation of his DIY aesthetic. Integrating homemade devices such as the "Frivolous Patented Electromagnetic knife", the "Broken-Ruler Music Box" and the Double "Cable-Tub" Bass, his sets are injected with a sense of fantasy, imagination and personality scarcely found elsewhere in modern electronic dance music.
Felix Laband The Soft White Hand Remix EP Part 1
Release date: March 24th, 2023
Felix Laband – We Know Major Tom`s A Junkie (Frivolous Remix)
Felix Laband – 5 Seconds Ago (Coldcut Just Say No Remix)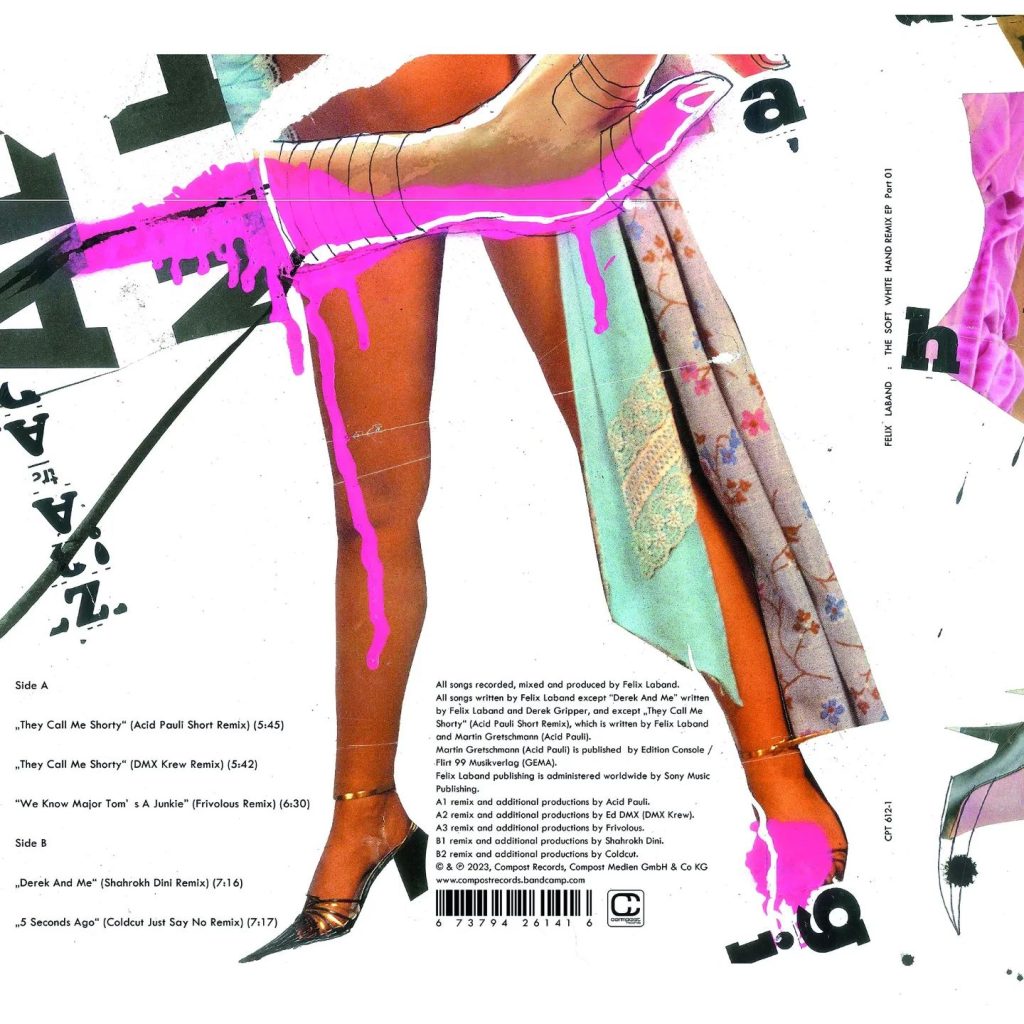 The full remix EP drops on vinyl and digital formats, April 28th, featuring Acid Pauli, DMX Krew and Shahrokh Dini
Stay tuned at Electronic ConnectFM Tracks of the Week selection and Listen to Felix Laband's new music first

Follow Felix Laband