Following the success of his recently released single "Better Man," Sekou presents his highly anticipated 5-track debut EP, Out Of Mind, and new single, "Forgiving Myself".
With his captivating vocals and soulful melodies, Sekou is effortless and impresses on "Forgiving Myself". Produced by Sounwave, this unexpected and contemporary track shows the range of his repertoire and cements his status as one of the UK's most exciting up-and-coming artists today, particularly as he's an act that can't be pigeon-holed.
Out Of Mind welcomes in a new era of sound for Sekou. This introductory body of work showcases the variety in his artistry, the light and shade in his sound, and the boundless level of honesty by the 18-year-old artist – all while maintaining his flawless vocals. Portraying emotion and a depth far greater than his years, across both his ballad-led and more spirited tracks, Sekou explores all avenues of his musicality with his sincerity and youthful energy making this EP a unique auditory experience for fans.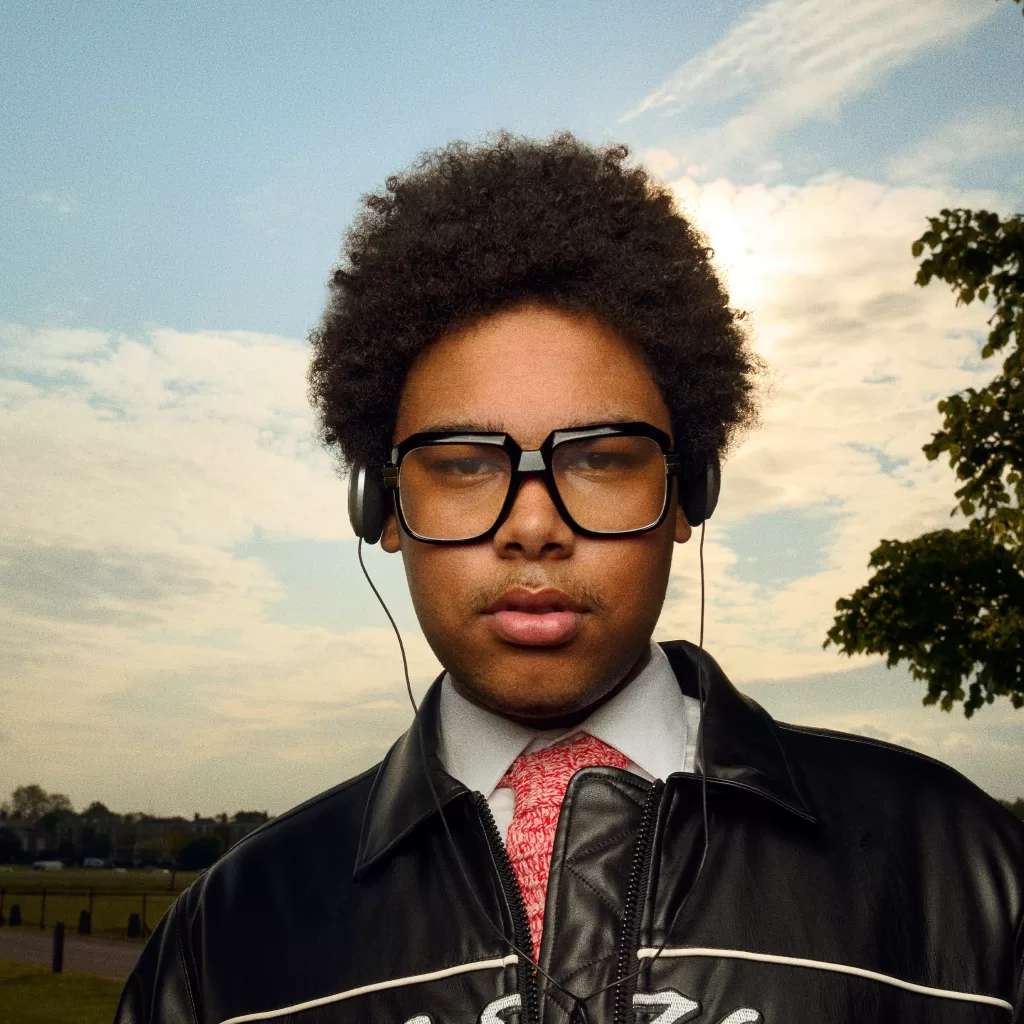 A bold introduction to the project, the emotionally charged Yakob-produced "Better Man" commences Out Of Mind with a bittersweet combination of heartbreak and redemption, parcelled as a contemporary piano-led song with bellowing, staccato vocals. While ballads are a haven for Sekou, his voice also shines on poppier, elevated tracks – the lively "Forgiving Myself" pivots the feel of the EP and brings us to a light, optimistic sound. Similarly on the jazz and RnB infused "Be With You" (produced by Sounwave & Cirkut), the track features a strong vocal performance from Sekou, and takes listeners on a journey through his mind, exploring the complexities of love and loss.
Honing in on his vulnerability, "You & I" is a beautifully crafted track with a heady piano base and a stripped back, acapella feel. Produced by Sounwave & Al Shux, the fresh combination of the light drums, keys, and Sekou's smooth vocals make this a standout on the project. The frisson-inducing "Too Young" (Sounwave & Yakob) proves that there's no shying away from the hard truth for the Leicester-born London-based artist; on this ode, Sekou pivots back to muted melodies, and details the story of a young and complicated relationship over the delicate keys, musing: "I'm so scared of getting older, and you're scared to stay the same, a heart ain't too young to love, if it's old enough to break."
On the EP, 

Sekou

 said: "I wanted to have creative freedom on this and do something different from what I've done before. I loved having control over the kind of sound I wanted to make, the people I wanted to work with, and the tracks on the project – it was freeing and allowed me to be honest. I'm excited for people to listen to this EP and understand me more as an artist. While "Better Man" showcased my vocal ability, this project shows my range, and what I'm truly capable of."
Out Of Mind is a stunning coming-of age project that showcases Sekou's incredible talent and versatility. A welcomed surprise to fans who were expecting him to follow with more standalone tracks, with a mix of soulful ballads and jazzy up-tempo tracks, this EP is a testament to the 18-year-olds incredible range as an artist and songwriter and shows the variety in his sound. Whether singing about love, heartbreak, redemption, or self-discovery, Sekou's lyrics are always deeply personal and relatable. Keeping everything he does effortless and considered – from his creative, to his content, Sekou is the visionary behind each and every element of his artistry.
Sekou – Out Of Mind EP
Track List:
Better Man
Forgiving Myself
Be With You
You & I
Too Young
Stay tuned at Radio Hits ConnectFM Spotify Playlist and Listen to Sekou's new music first

PHOTO CREDIT: CHARLIE PRYOR
Follow
https://www.instagram.com/sekoumusic/