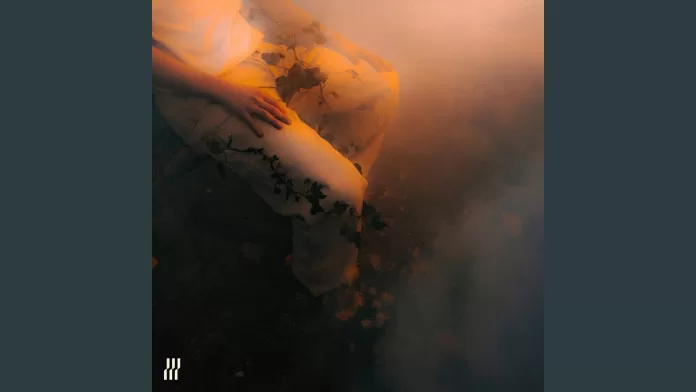 Rising 21-year-old DJ and producer Ineffekt today shares his glitched out new single 'Silver Lining' with fellow Intercept Records affiliate French II. The track is a standout from his forthcoming EP High Hopes, due next month on August 11, which he debuted to a packed out 3000-cap tent at Best Kept Secret festival in The Netherlands last month – listen back to his set

Already making waves in the club circuit, Ineffekt has just been announced to play alongside Peggy Gou as part of the DGTL x Gou Talk showcase during Amsterdam Dance in October. More details HERE.


Ineffekt cleverly approaches sound design with an enigmatic attitude that makes him difficult to pin down and equally hard to ignore. Through a blend of satin vocals, dreamlike melodies and instantly distinctive drum patterns, his productions result in colourful euphoria made for peak-time dancefloors. For his forthcoming EP, Ineffekt has delved deeper into club sounds, with a compelling pop-edge; it's an eclectic and progressive EP that cements Ineffekt as one of the leading voices in a bubbling hybrid scene.
Speaking on today's track, Ineffekt explains:
"Silver Lining is a really special collaboration for me personally. About 3 years ago French II was the one that connected me with Intercept Records for my first ever release, so to have him on the EP makes this a real full circle moment. The song is taking influence from both our respective styles, it has the intricate rhythms, glitchy vocal samples and that catchy edge that we're always striving for. But for both of us it's a new step to go into a big-room sphere. I premiered it a couple of weeks ago at Best Kept Secret festival in The Netherlands in a packed 3k-cap tent and that moment will for always be a very vivid memory."
Priding himself on drawing from influences that span the full spectrum of contemporary music, Ineffekt's music reaches for stylistically diverse sounds including breakbeat, techno and alt-pop, as well as hints from a new wave of colourful electronica that has been developing in recent years. Having stirred significant interest in his native country of The Netherlands for his debut releases Kora (Album, 2021) and 'Catch The Sun / A Blackbird Rose' (EP, 2022) on Intercept, as well as a string of remixes including Coloray's 'Blinded' and Avalon Emerson's 'Karaoke Song', Ineffekt is primed to take his pop-flavoured electronica to the masses.
The past two years of work resulted in esteemed artists and platforms in the left-field embracing his output and within his short career, Ineffekt has already supported the likes of Avalon Emerson, Bicep, Bonobo, Mall Grab, Saoirse and Roi Perez as well as shelling down sets at DGTL, Lowlands, Best Kept Secret, Dekmantel Selectors and prominent Dutch clubs De School and WAS. This summer, Ineffekt will be sharing festival stages with the likes of HAAi, Ben UFO, Sedef Adasi, Job Jobse and Honey Dijon amongst many others.
Tour Dates
08-07: Thuishaven, Amsterdam
09-07: Wildeburg, Kraggenburg
21-07: Gin Fizz, Tilburg
29-07: Orbit Festival (b2b Parris), Utrecht
29-07: WAS, Utrecht
19-08: Lowlands, Biddinghuizen
01-09: Into The Great Wide Open, Vlieland
02-09: ZeeZout Festival, Amsterdam
22-10: DGTL x Gou Talk, Amsterdam
08-11: Support for Clark at 013, Tilburg
Stay tuned at Futuristic Tracks of the Week selection and Listen to Ineffekt's new music first

Photo Credit: Angelina Nikolayeva
Follow
https://www.instagram.com/ineffekt/