Supershy has today dropped debut mixtape, Happy Music. Featuring the gloriously uplifting title track, recent singles 'Feel Like Makin' Love' (featuring Roberta Flack) plus 'Something On My Mind', Happy Music is Supershy's deep-dive into club music and opens a new chapter in Tom Misch's prodigious story thus far.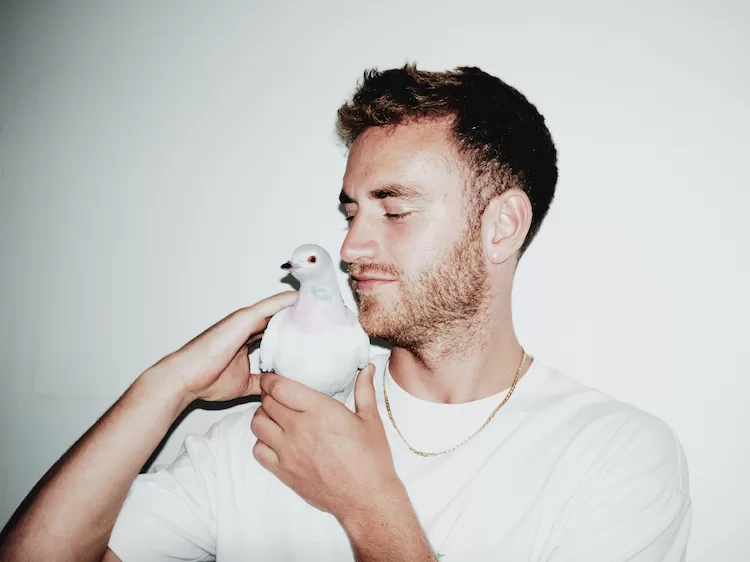 Happy Music launches today alongside brand new focus track 'Keep It Rising', which already has the feel of a classic Supershy banger: intricate bass, 4/4 house, and a richly soulful vocal all bundled up by Supershy's effortless musicality. Introducing Happy Music in full today, Misch comments: "this mixtape represents a lot of my different influences in electronic club music, from French filtered house through to acid and sounds from Chicago. I had a lot of fun making the record and hope people enjoy the introduction to Supershy!"
Supershy is the new standalone world from Tom Misch, a groundbreaking producer, songwriter, curator and unassuming star whose genre-fluid skills have seen him build a huge worldwide audience on his own terms.
He has already surpassed 1 billion streams across his catalogue, sold over 200,000 headline tickets, and collaborated with leading musicians from across the pop, rap, R&B, soul, and electronic music spectrum, while resisting simple classification. Alongside his nuanced love of hip-hop and jazz, Misch's lifelong passion for dance music has been evident throughout, but amidst the emotional stock-taking of a global pandemic, Supershy was born: a feel-good and heartfelt alter-ego, through which he could experiment with escapist, transformative dance music inspired by other trailblazers (from Larry Heard and Kerri Chandler to Todd Terje and Alan Braxe). Machine music with a human touch, what emerged is a poignant but joyful project, cementing not only Tom Misch's virtuosic songwriting but also his undeniable influence on the musical landscape today.
Featured on Yussef Dayes' recent 'What Kinda Music' – as well as working concurrently on new Tom Misch music – watch out for more from Supershy to follow, with Happy Music also available for pre-order on vinyl here
Stay tuned at House ConnectFM Tracks of the Week selection and Listen to Supershy 's new music first

Follow
https://www.facebook.com/supershy/