Following a string of successes this year alone, Omar Apollo returns to share his latest single and music video directed by rubberband, "Ice Slippin." The song arrives with news of a forthcoming EP, Live for Me, which has just been announced for release on October 6th via Warner Records.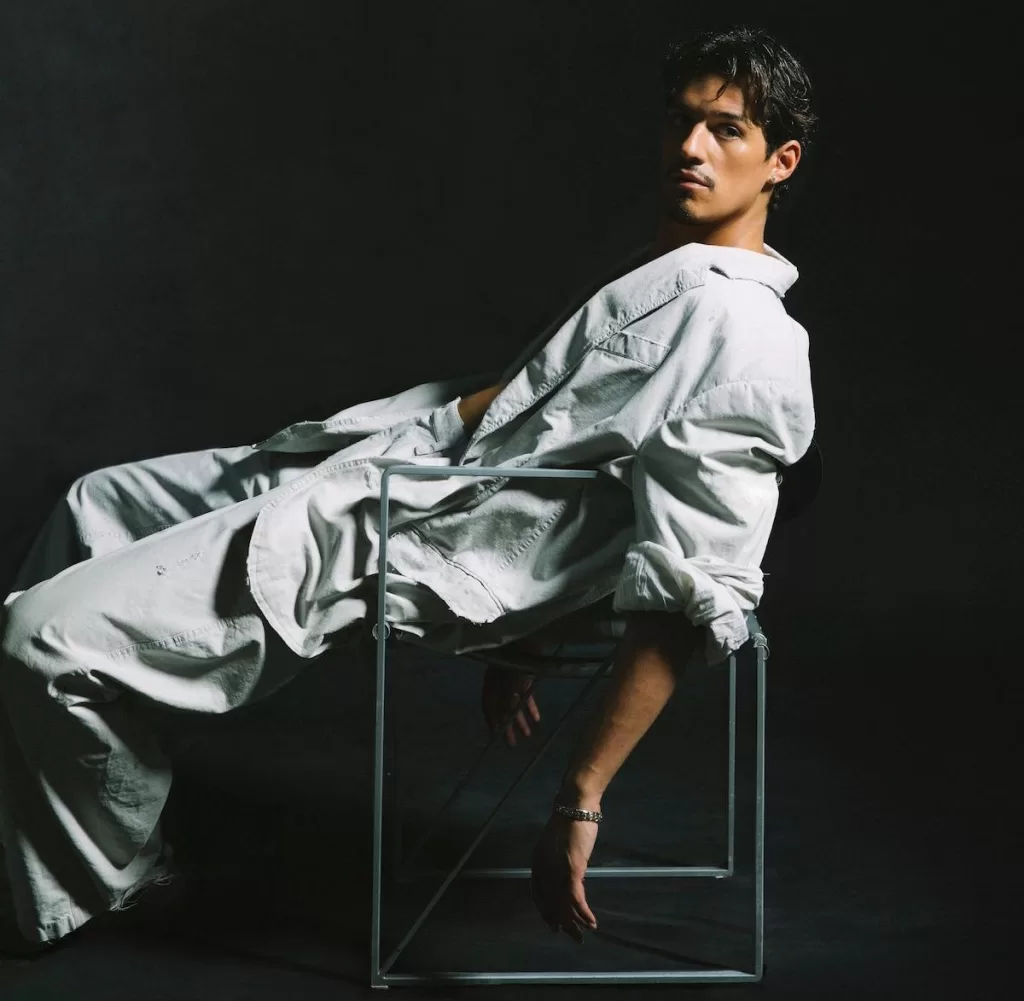 Earlier this week, Omar teased fans with the location of three ice sculptures in London, Los Angeles, and New York and later took to Instagram to reveal the official artwork from his upcoming EP. The cover art is a portrait of Omar by Doron Langberg, a celebrated figurative painter who engages with new dialogues around queer sensuality and sexuality. His work is known for its distinctive psychological register which – both in its subject matter and execution – hinges on a sense of intimacy and celebrates the physicality of touch.
"Ice Slippin" sees Omar building on his refined songwriting skills that propelled him to fame following the release of his debut album, IVORY, last April. This latest offering from the artist was co-produced by Omar and Teo Halm (ROSALÍA, Beyoncé, SZA, Lil Yachty). Speaking on the latest track, Omar shares,"'Ice Slippin' is about reliving the thoughts I had passing through my mind the winter I came out to my family. Receiving cold judgment as opposed to the acceptance I felt I deserved. This song is a reflection and reaction of all the emotions I had to face before and after I decided to leave the icy streets of Indiana."

Last year, Omar Apollo released his debut album IVORY which was widely celebrated for its ability to blur genre lines and language barriers.
This translated to a Grammy nomination for Best New Artist and earned the 26-year-old artist commercial success, including a 7-week run on the Billboard Hot 100 for his first RIAA-certified platinum record, "Evergreen (You Didn't Deserve Me At All)." Omar also enjoyed critical acclaim landing on year-end lists from esteemed media outlets such as NPR, The FADER, Billboard, Complex, Esquire, and Rolling Stone amongst others. Performances onNPR's Tiny Desk and Jimmy Kimmel Live! followed his debut album while he had previously unveiled the single "Killing Me" onThe Tonight Show Starring Jimmy Fallon. Since the release of his most recent single "3 Boys" in February 2023, Omar has been named the first ambassador for skincare brand Youth to the People as well as the new face of Loewe's menswear campaign under the creative direction of Jonathan Anderson. Later this fall, Omar will return to the stage where he will be co-headlining Madison Square Garden with Daniel Caesar following his nationally broadcasted performance at the Hispanic Heritage Awards on September 7th.
Upcoming Live Dates
key – * = co-headlining with Daniel Caesar
9/23 – Las Vegas, NV @ Life is Beautiful Festival
10/17 – New York, NY @ Madison Square Garden*
PRE-ORDER/SAVE "Live for Me" here

Photo Credit: Cam Hicks
https://www.instagram.com/omar.apollo/