Mike Huckaby, Bergqvist, DJ Sports, Raam and LNS remix 'Deep Soundscapes', Takecha's album recently released on Sweden's Love Potion.
Released in March, the album incorporates Takeshi Fukushima's work between 1990 to 2013 and affirms why the producer is such a respected figure within Japan's electronic music scene. Now his compositions have been remixed by some of house music's best, featuring renditions from Detroit's Mike Huckaby, Aniara's Henrik Bergqvist, the elusive Raam, Firecracker and Regelbau's DJ Sports, as well as Wania and Freakout Cult's LNS.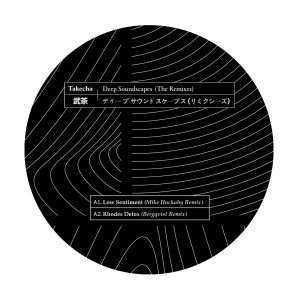 Mike Huckaby inaugurates the release with his sultry take on 'Low Sentiment', blending deep synths with murmuring vocals to forge a proper deep house cut. Bergqvist then remixes 'Rhodes Deep' creating a bouncy minimal cut incorporating the original's scintillating melody alongside meandering percussion and twisted effects, making way into DJ Sports' remix of 'Gradual Atmosphere' with its intricate breakbeat drums and dreamlike atmospherics. Raam then reinvents 'Calm Imagination' taking it into subterranean territories complete with infectious keys, until LNS ties it all together with her mesmerising beatless reimagining of 'Factory 141'.
Takecha's 'Deep Soundscapes (The Remixes)' drops via Love Potion on 23rd May 2018.
Tracklist
1. Low Sentiment (Mike Huckaby Remix)
2. Rhodes Detox (Bergqvist Remix)
3. Gradual Atmosphere (DJ Sports Patian Mix)
4. Calm Imagination (Raam Remix)
5. Factory 141 (LNS Remix)
www.lvptn.com
www.facebook.com/lvptn