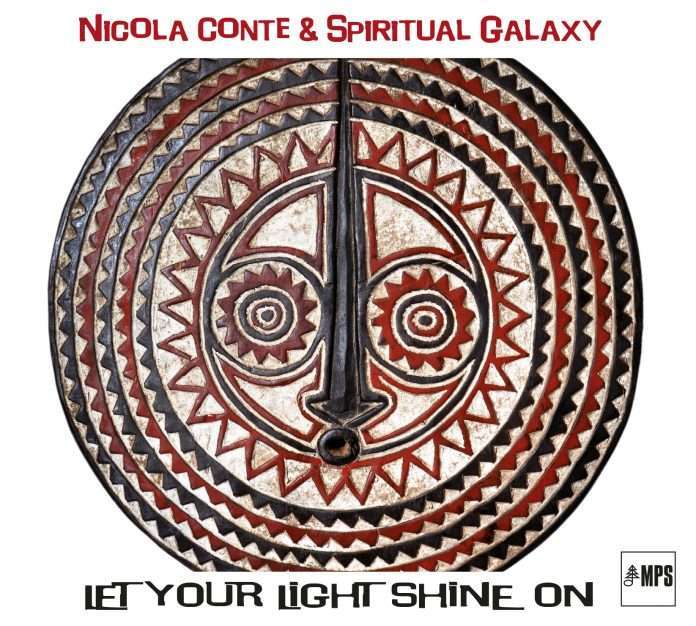 The Italian guitarist and bandleader Nicola Conte has recorded his first album for the legendary, recently reestablished MPS records.
Featuring Bridgette Amofah on vocals, Cosmic Peace is the first single extracted from Let Your Light Shine On, the debut LP for Nicola Conte's new project Nicola Conte & Spiritual Galaxy
Coming out May 18 on MPS Records, Let Your Light Shine On is the first project to be released by Conte on the legendary, recently re-established MPS records.
Spiritual Galaxy is a creative ensemble of musicians that proves to be truly cosmic and international, including trumpeter Theo Croker, saxophonists Logan Richardson and Magnus Lindgren, and singer Zara McFarlane.
On this single the artist is giving us a preview of what the album will be like, with Afro-soul and spiritual sounds merging together and creating a cosmic Afro-jazz atmosphere, as Conte describes it. Cosmic Peace combines powerful vocals with soulful grooves, pulsing with the beat and breath of Africa.
Jazz Meets the World – in the best MPS tradition. With the help of a higher force and famous musicians, Nicola Conte combines the sounds of different continents into a unique style.
Tracklisting LP:
01 Uhuru Na Umoja 04:47
02 Ogun 05:28
03 Cosmic Peace 04:53
04 Universal Rhythm 05:12
05 Mystic Revelation Of The Gods 06:12
06 Let Your Light Shine On 04:58
07 Space Dimensions 06:55
08 Tribes From The Unknown 02:07
09 Me Do Wo 07:21
10 Essence Of The Sun 04:48
11 Love Power 04:45
12 Afro Black 05:22