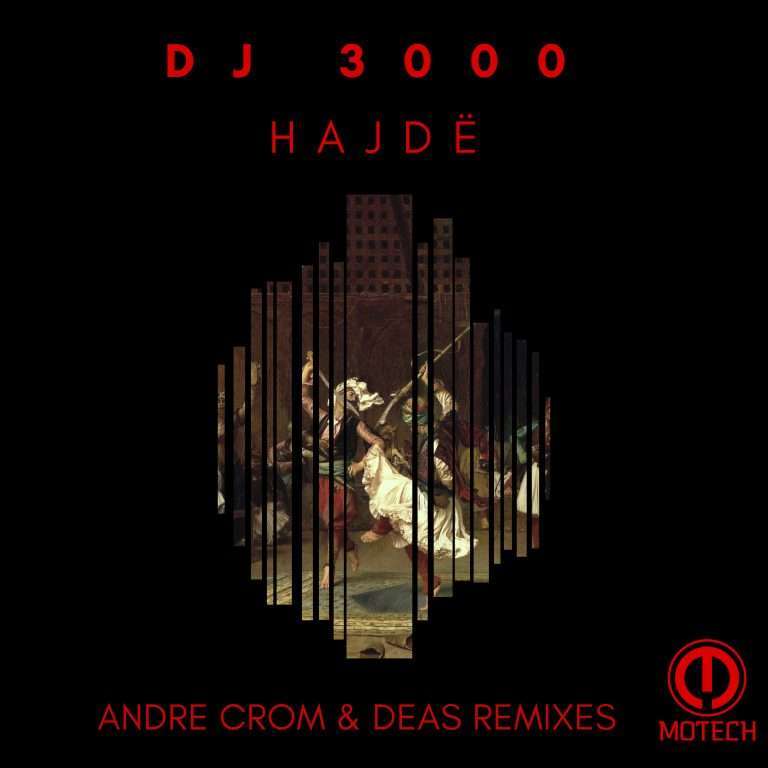 DJ 3000 and his Motech Records imprint have always been synonymous with quality Detroit techno that conforms to 'no rules', and the 'Hajde EP' delivers four tracks that will provide solid ammunition for a plethora of dance floors, from the sunswept hedonism of Ibiza's terraces to the dark and dirty pulsing main rooms of Berlin.
DJ 3000 explores the rawer side of techno with this EP, which gives nod to his Albanian roots, the title track 'Hajde' further demonstrates DJ 3000's ability to transition between more Eurocentric styles of techno, yet still achieving to lock the listener in with grooves that are the signature of a DJ 3000 production.
Deas, hailing from Poland recently released on Pan-Pot's imprint: Second State Recordings, Deas is one of the new breed of talented techno artists. His 'Hajde' remix delivers a spell bounding techno track, with driving techno baseline set against a haunting piano stab.
'Raki' the second track is a triumphant progressive techno offering that builds through delightful basslines and filtered chords, with results that are equally hypnotic and driving. The remix for 'Raki' is delivered by 'Off Recordings' label boss Andre Crom provides A darker more minimal interpretation full of reverberated drums and minimal percussion.
RELEASED: 25 JUNE 2018
TRACK LISTING:
1. HAJDË
2. RAKI
3. RAKI (ANDRE CROM REMIX)
4. HAJDË (DEAS REMIX)
Listen Sofra

https://motech.bandcamp.com/
https://www.facebook.com/motechrecords/