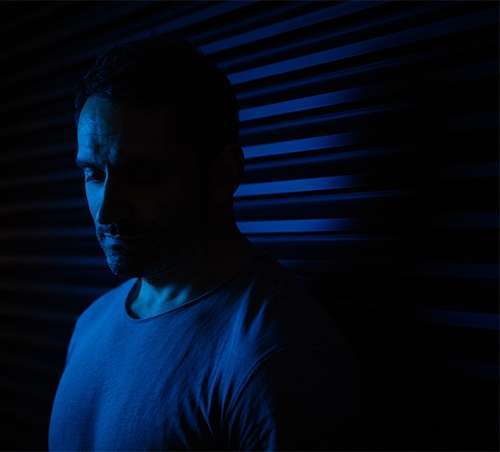 Darkwave electronic producer Verasect has released the first single, 'Stitch' from his upcoming EP "Sleep Stories", which is scheduled to be released independently on 28th September. From the dark synths and infectious claps that melt into the listener's ears, it's no surprise that London-based Verasect teamed up with legendary Dave 'Rave' Ogilvie (Tool, Killing Joke, Nine Inch Nails, Marilyn Manson) and award-winning Pete Lyman (FKA Twigs, Lykke Li, Banks, St. Vincent) for the EP's mixing and mastering, respectively.
Dave Ogilvie is internationally acclaimed for his success in mixing music from the industrial electronic genre, so it's a dream come true to hear Verasect's brooding, industrial-inspired waveforms mixed by this Canadian production guru. The dark, seductive vocals weaving their way between Verasect's powerful glitch beats belong to electro-songstress Amy Kirkpatrick, whose moody vocals are well-known for contributing to the sound that was Data Romance, a popular industrial darkwave group who, although since disbanded, were crucial to the underground electronic scene in Canada.
Verasect's latest single 'Stitch' begins with an electrifying synth-bassline and concise, deep beats which slowly build into powerful peaks of glitch. Once Verasect has brought forward Amy Kirkpatrick's vocals in the song, there's no going back. The manipulation and layering of melodic vocal lines sets the mood for the rest of the track: dark, hypnotic and brooding. Verasect breaks down the boundaries of darkwave and vocal-led electronic music with his compositions, making sure that his tracks grab attention, while still paying homage to the building blocks of the alternative electronic scene.

Verasect explains how, "Stitch is about vulnerability and the power of human connection. After I left everyone I knew behind and moved to London. When I came up with synth bassline for 'Stitch', it resembled the waxing and waning anxiety I'd experience sometimes while lying in bed. The only way I could cure it was to call a friend back home and connect. Now I understand better why people go insane in solitary confinement." This mood cuts through with searing precision in 'Stitch', not only when it comes to lyrical content, but in terms of the overall sound that leaves a lasting impression on the listener.
"Sleep Stories" EP out 28 September
Tracklist:
1. Stitch
2. Tragedy
3. Catch Your Breath
4. Aeon