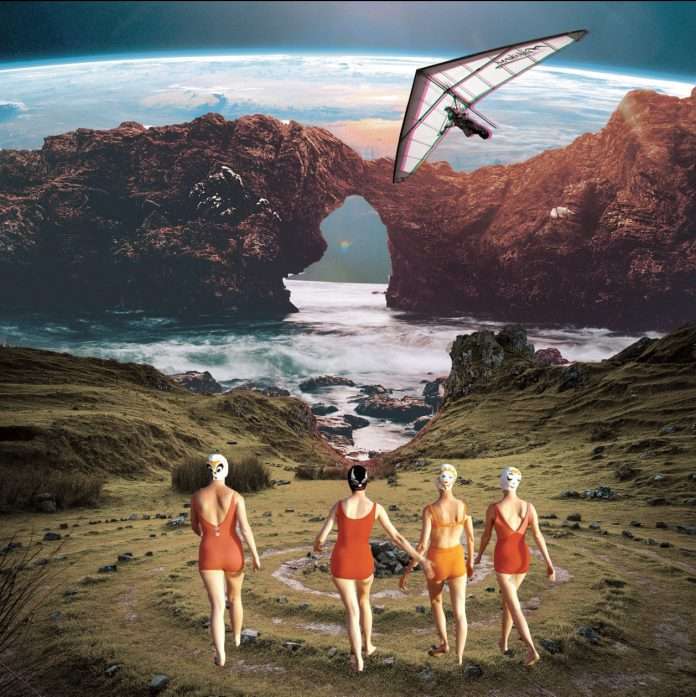 In a scene renowned for its many unique figures and endlessly complex ways of working, it's saying something that the music of The Mole still stands apart for its greatness. A true innovator in a field of similarly-minded individuals, his is a way of working that manages to be both engaging, captivating and mind-blowing at the same time. For his latest, the Cobblestone Jazz man shows off some of his vintage colours courtesy of a release which comes at us here from Cesare vs Disorder's Serialism imprint. If you've been following Serialism of late, you'll know all too well that this is a label with an MO that veers toward the unusual and the enthralling. From this perspective alone, the signing of four tracks here must have proved something of a no-brainer for all involved.
It's the title track that kicks things off. Much like the work of his compatriot Akufen, this is highly-spirited microhouse of the type that brilliantly helps to move the night along at a wonderful and consistent pace. 'A Walk in the Field' adopts a brilliant kitchen-sink approach, with its many elements somehow combining to create a brilliantly cohesive slice of intricate electronica. An auspicious start, it's also very much a sign of things to come.

Completing the A side is the sounds of 'Wiggle Wiggle'. This time around, the focus is firmly on bringing the funk, a task the producer adheres to with trademark poise. Revolving around a canny guitar-fuelled baseline that's cleverly paired with a deep underbelly, it again merges two different sounds but ultimately sounds sublime.
'Laughy Dumb Dumb' is maybe the most unusual of the tracks on offer, and it's here where the producer really showcases his knack for creating intriguing, difficult-to-pigeonhole electronica. Featuring clever vocal samples and a fair smattering of smile-inducing vibes, it's a mostly laid-back track thats sure to go down a treat wherever it's allowed to roam free. The concluding effort sees the Canadian producer side up with Hreno, a Berlin-based Canadian who he's collaborated with in the past. Their minimal-inclined track, 'Valerie Temple Doom', is an aptly-titled number that goes all atmospheric and downtrodden in its search for kicks. A veritable array of all that makes The Mole such a treasured producer amongst those in the know, Serailism's latest is a triumph for all involved.
release date:January 14th, 2019
Tracklisting:
A1) A Walk in the Field
A2) Wiggle Wiggle
B1) Laughy Dumb Dumb
B2) Valerie Temple Doom
https://web.facebook.com/Serialism.Records/