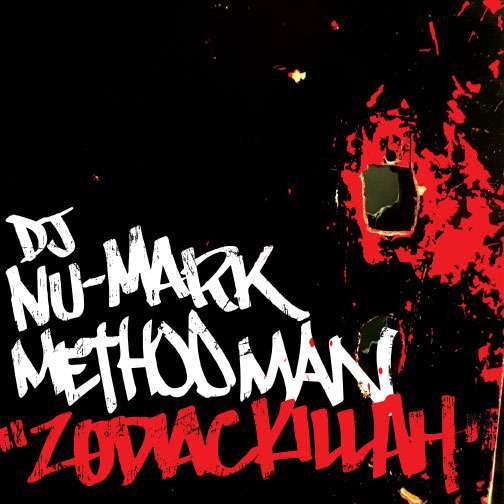 Two iconic names in Hip-Hop have joined forces for "Zodiac Killah," the new single from Jurassic 5's DJ Nu-Mark and Wu-Tang Clan's Method Man. Clocking in at a brief but fiery two minutes, "Zodiac Killah" rips through the astrological signs fueled by Nu-Mark's quicksilver cuts and masterful production and Method Man's distinctive, effortless flow.

The booming, old school-flavored track follows a series of social media mixtapes called Zodiac Tracks that Nu-Mark has produced honoring musicians and rappers from each astrological sign. "Zodiac Killah" (which also features Money Mark and Dan Ubick) will be out on 7" vinyl as well as on digital platforms and is being released on Nu-Mark's own imprint, Hot Plate Records with distribution through Fat Beats. The single is being released on November 23rd, Record Store Day Black Friday. Pre-orders for the single sold out days before the official release.
In addition to collaborating on "Zodiac Killah" Nu-Mark and Method Man can presently be seen together on TBS's Drop the Mic, the celebrity rap battle show spun off from James Corden's late night talk show. Nu-Mark created the theme and deejays while Method Man hosts along with Hailey Baldwin.

Nu-Mark is touring Asia in November and Australia and New Zealand in December. He is also working on an EP called TRDMRK with Slimkid3 of Pharcyde. EP guests include Guilty Simpson, Dillon Cooper, and Austin Antoine. DJ Nu-Mark will kick off 2019 with several new releases on his label, Hot Plate Records, beginning a new chapter in his already illustrious creative career.