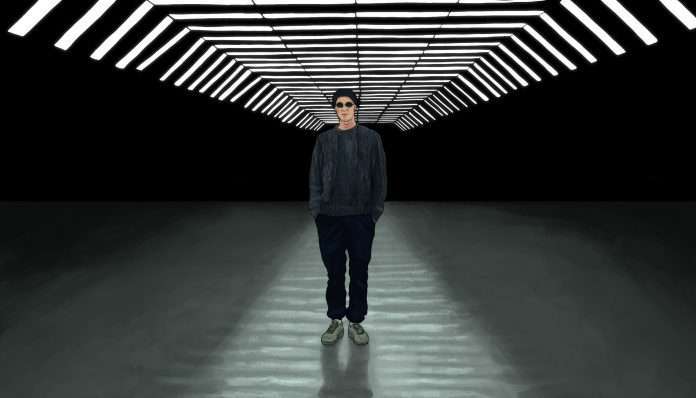 After several years of acclaimed records, remixes and ambitious live projects, Manchester-based producer and visual artist Murlo announces Dolos, his long-awaited debut album. 'Evaporate' – a first taste of the expansive new project – is out now.
An expansive, energetic showcase of Murlo's incredible talents, 'Evaporate' bursts with colour, gathering pace by the second thanks to its intricately melodic synths and bounce-laden percussive elements. A hybrid fusion of progressive club styles, 'Evaporate' paints a vivid image of just how simultaneously high octane and meticulously put together Murlo's music can be – giving listeners a beguiling preview of what's to come with Dolos.

Due for release in Spring 2019 via his newly-minted Coil Records label, with full details to follow at the top of the year, Dolos will see Murlo dig deeper into his artistic repertoire than ever before – crafting a unique audio-visual narrative that represents his most evocative and far-reaching release to date.
Just hours after yesterday's announcement that Murlo would bring his celebrated live AV show to flagship electronic festival Sonar next year, the news of his album was revealed to fans at Club Coil, a Murlo-curated party in East London. Live venue Redon was transformed into something representative of Murlo's unique visual universe, decorated with hand-drawn prints, foliage and moving visuals. Before he stepped up for his set at midnight, the venue was plunged into darkness and a hand-animated video trailer was beamed onto the back wall, revealing 'Evaporate' and the first chapter of Dolos.

https://web.facebook.com/djmurlo