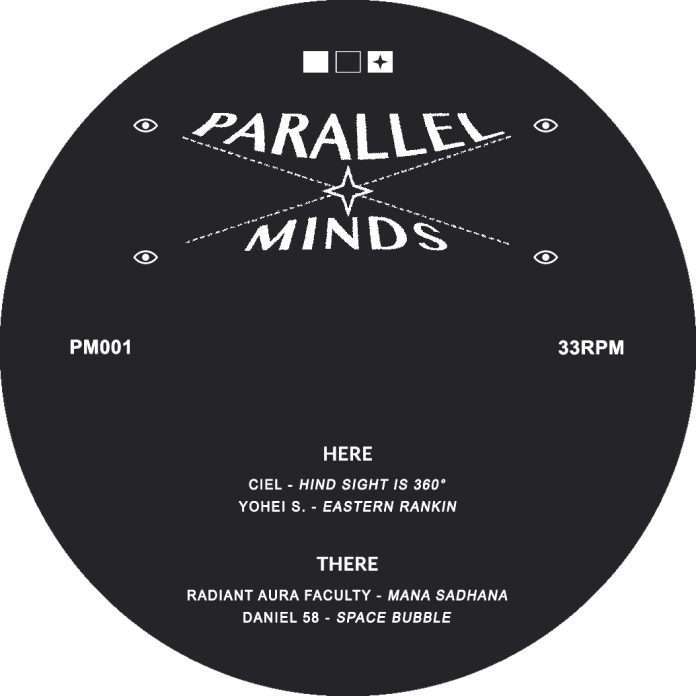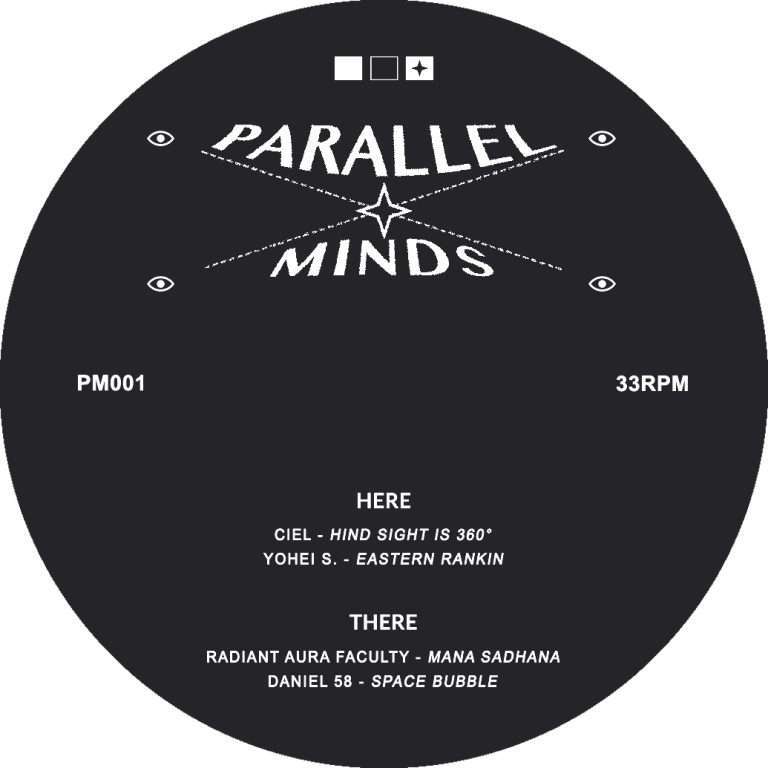 Parallel Minds is a group of like-minded musicians, DJs, and graphic artists working together to bring compelling, progressive electronic music from Toronto, Canada to the rest of the world.
Spearheaded by Ciel, Daniel 58, and Yohei S.—who have variously released music on labels like Shanti Celeste's Peach Discs, Allergy Season, Coastal Haze, and Neo Violence—the collective offers on its inaugural VA release four diverse cuts of house, breakbeat, and hardcore to energize your body and comfort your soul.
The A side features two slamming house cuts, with the A1 offering by Discwoman signee Ciel and A2 by promising newcomer Yohei S. Clocking in at a frenetic 134BPM, "Hind Sight is 360" is a peak-time dancefloor banger featuring what has become trademark characteristics of Ciel's productions: intricate drum programming and lush, jungle-inspired pads. "Eastern Rankin" is a slower, more hypnotic percussion track that demonstrates incredibly effective use of space and delay. Its minimalist structure and echoing drums would sound ideal in a dark warehouse.
The B side opens with an even bigger bang, with a track that would best be described as Indian hardcore. "Mana Sadhana" by Raf Reza under his new alias, Radiant Aural Faculty, is a vibrant mixture of Hindi vocal samples layered meticulously in between freaked-out synths and thumping breakbeat drums. Completing the B side is the aptly-titled "Space Bubbles" by Daniel 58. Drawing on influences from ambient, trance, and breaks, the Toronto artist closes out the release on a dreamy note, employing nostalgic melodies on top of tough-as-nails drums and heavy bass.
As first releases go, Parallel Minds One offers a taste of something for everyone, from a city that has perhaps been overlooked but deserves a second (third, and fourth) listen.

Release Date: 11 April 2019
Track List
A1. Ciel – Hind Sight Is 360
A2. Yohei S. – Eastern Rankin
B1. Radiant Aura Faculty – Mana Sadhana
B2. Daniel 58 – Space Bubble