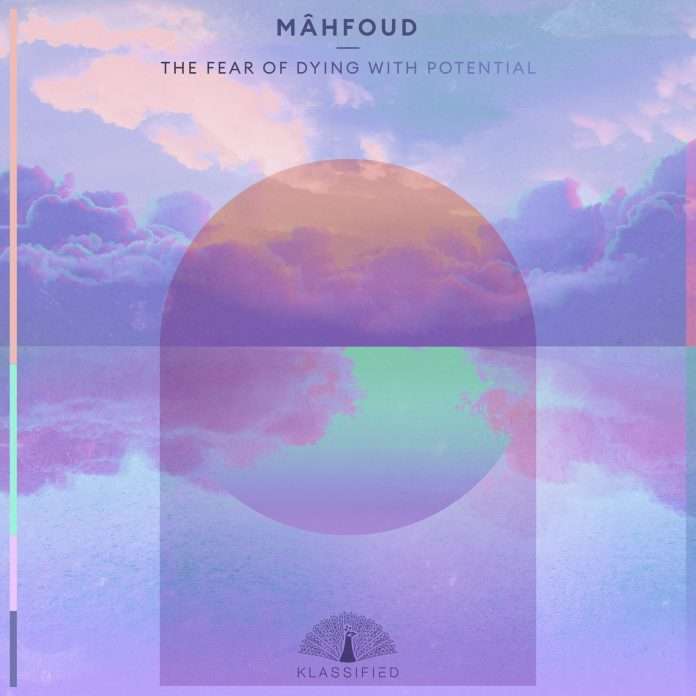 The multi-talented artist Mâhfoud is to release his much anticipated debut album 'The Fear Of Dying With Potential' on Klassified Records this spring.
This producer, vocalist and classically trained guitarist has a passion for art and music with multidimensional perspectives. He mixes traditional instruments with electronically driven sounds in his work on labels like Diynamic Music and Traum Schallplatten. This statement of intent is informed by his heritage, his parents leaving Syria and being a foreigner in his adoptive country.
"All these memories have shaped me as a human being but even more so the way I look at music. No matter where I go, I feel a little bit like a stranger and a little bit like I'm home. Wherever I went in this world, my first impulse would be to take an instrument into my hands and play with locals, record their singing, their drumming, humming or their laughter. When language failed, music prevailed, when words could not describe enough, music would bring tears of joy and understanding."
He says the music on the album is "a reflection of these stages of my life" and that the writing process taught him that, "only through sharing, believing in others and helping them reach their dreams we truly will be fulfilled, we will feel home."
The album opens with a beautiful house track that has exotic vocal and soaring strings as well as lush instrumentation. It sets an emotional tone that continues through the heavenly keys and mid-tempo grooves of 'Free Radicals' and stunning acoustic guitar track 'Mbali' which is filled with bluesy heart.
The magical 'Uganda Shifts' is a shimmering fusion of rubbery bass and jazz keys, 'Music For Plants' is instrumental music with a Middle Eastern feel and 'Illusional Life on a Sphere' brings lazy beats and tender vocals to a heartbreaking track that is rich with naturalistic sound designs. An interlude of truly moving and plaintive piano playing follows, as well as suspensory ambient and downbeat pop that oozes reflective emotions.
This is an accomplished and complete album that goes musically and emotionally deep over the course of 11 fantastic tracks. Mâhfoud will also be touring in the coming months performing the album live.

Release Date:22-03-2019
Tracklist:
1. The Fear of Dying with Potential
2. Free Radicals
3. Mbali
4. Uganda Shifts
5. Music for Plants
6. Illusional life on a sphere
7. Multiple Life Cycles
8. The Girl in Snow
9. We Were Extinct Once
10. The Day I Found a Friend
11. I Saw You When You Looked Back
https://web.facebook.com/MahfoudMusic