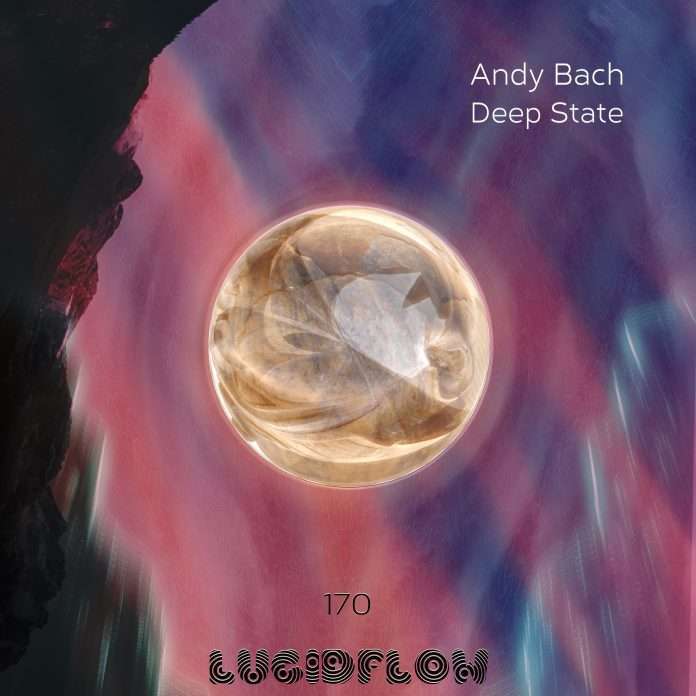 Deep house DJ and producer Andy Bach steps up onto Lucidflow with a sun kissed two tracker with the 'Deep State' release, embodying the vibes that only the long evenings of Summer can bring. Two track releases are a rare entity in this day and age, allowing no room to hide. However, when they hit the mark, as Andy does here, they can become a solid favourite that will haunt your record box forever.
The title track itself is a perfect kick off, a moment that should launch a thousand mixtapes.
The gentle intro washes over you but takes no time in shifting the beats into main view. The pad the swells and falls away carries with it the spirit of the ocean, causing you to check for the remnants of sand in your clothes as you listen.
Flipping over, we have 'Maurice', which is much more mid-set in intent. The sun has gone down, the crowd is warmed up and hankering for a groove. Light dub chords and a well rounded bass keeps things deep, but there is a bedrock within the soundwaves. This is one for heating things up.
'Deep State' releases on 1st July 2019 from all the usual stockists.
https://www.facebook.com/andybach007/