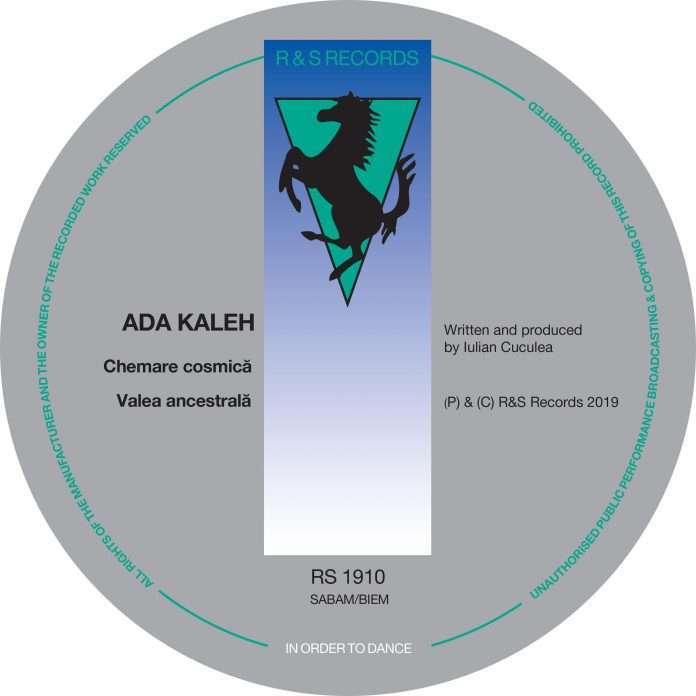 R&S presents a killer 2 tracker from Romania's Ada Kaleh AKA Iulian Cuculea, which follows his stunning "Palatul de clestar" EP on R&S in 2017.


Iulian's music combines hypnotic rhythms with rich, naturally evolving sounds that invite the listener into a parallel world. Appropriately enough this release was inspired by a literal and metaphorical trip to the Domogled-Valea Cernei National Park – a camping / hiking expedition with two friends lead to some mystic experiences.
"We arrived quite late, so we put our tent somewhere quiet, near a small river, set up a little campfire, cracked a couple of beers open, rolled a joint and enjoyed the view we had of the Milky Way. The next day we ventured into the mountains, munching on the mushrooms as we went. They soon started to mess with our perception of time, adding new dimensions to our reality. There was nobody else but us on the mountains, which made us feel like all the energy of the place ran through us only. Suddenly, we saw a gorgeous valley ahead, so we decided to scrap the previous route we planned and just went towards it. It felt like we were approaching an elvish land when we were welcomed by 3 beautiful mares. This was the ancestral valley, which inspired the B side of the release called Valea ancestrală (the romanian translation of ancestral valley)."

Release Date: 26th July
Formats: Vinyl, Digital
Track List:
A. Chemare cosmică
B. Valea ancestrală
Deciding to change route and go towards another climb, one they felt sure would lead them to the land of dwarfs, one of Iulians's friends sensed the presence of a viper ahead, so they returned down to the valley and explored another route; "Soon we were on the cliffs again, on the opposite slope we saw an ancient woman holding the mountain together, which sparked talks about the universe and the female energy holding everything in her universal hands, religion, duality, finite and infinite planes of existence. This was a cosmic call, and became the inspiration for the A side, Chemare cosmică (romanian translation of cosmic call).
Musical cues for the Ada Kaleh sound come from the varied likes of Boards of Canada, Sigur Ros and Future Sound of London amongst others, evident in the dreamlike focus on natural sounds that pervade the two tracks of this release – A-side "Chemare cosmică" draws the listener in with a percolating main synth riff that burbles along like a winding mountain stream, underpinned by the pulsing rhythm track and swirling lysergic synth washes oscillate through the track like vapour trails. On the flip "Valea ancestrală" provides a more stripped back vibe, rattling percussion and sketched out bandpassed chords jostle with the occasional synth swirl to mesmeric effect.

http://www.rsrecords.com/
https://www.facebook.com/AdaKalehRomania/