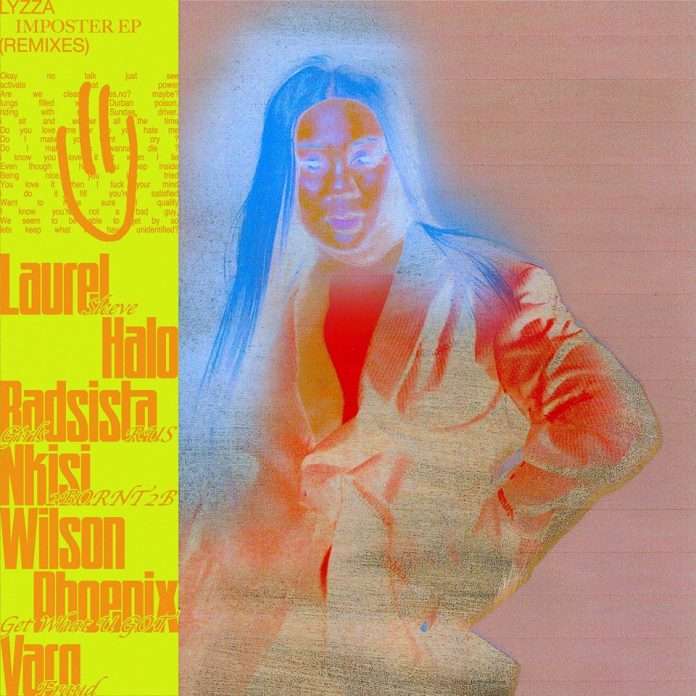 London-based experimental electronic producer LYZZA has enlisted a high-class roster of forward-thinking associates to remix her IMPOSTER EP from October 2018.
As the follow up to LYZZA's debut 'Powerplay' (Symbols), the IMPOSTER EP found the Brazilian born/Amsterdam raised producer exploring themes of power, inclusion, and anxiety through dark tones, assertive rhythms, and powerful vocal performances. These sonic elements are amplified, stretched, and contorted beyond recognition throughout the five inventive edits that make up the self-released IMPOSTER remixes EP.
Laurel Halo kicks things off with the same imaginative and exploratory energy found on her DJ-Kicks mix from earlier this year, reassembling 'Sleeve' into a jittery, dub infused club track.
Next up, fellow Brazilian Badsista contributes a twisted take on 'GIRLS R US', combining sinister synths, stuttering vocals, and pounding kicks, while UK producer Nkisi juxtaposes soothing atmospherics with hyperactive percussion on her schizophrenic remix of '2BORN2B'.
On 'Get What U Got (Wilson Phoenix Scanning Shapes Mix)' the UK producer comes through with a high paced trance-like club edit, filled with glittering arpeggios and frantic kick patterns before rogue Swedish techno villain Varg closes the EP with a raw and explosive "Orgasmic Feeling Edit" of 'Fraud'."

Release Date: August 23rd
Track List
01. Sleeve (Laurel Halo Mix)
02. Girls R Us (Badsista Remix)
03. 2BORN2B (Nkisi Remix)
04. Get What U Got (Wilson Phoenix Scanning Shapes Mix)
05. Fraud (Varg Orgasmic Feeling Edit)
https://www.facebook.com/CLUBLYZZA/