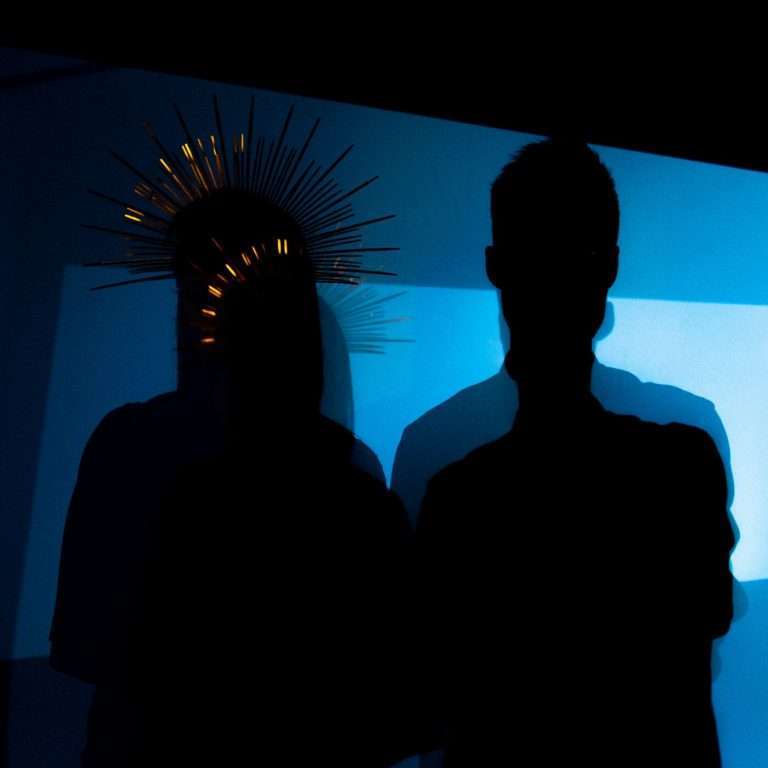 On the heels of their last two singles and their recent song placement on a Netflix show, Los Angeles-based up and coming duo Dreaming of Ghosts release their third single on Robot Koch`s Label Trees and Cyborgs.
The single called Lunarum will be the last single before their debut album drops in October.
Produced by Robot Koch and Fiora, Lunarum is a dark, yet beautiful piece of music with heavy drums and cinematic orchestration supporting the ethereal vocals.
Not much is known about the duo, but here's a short text that accompanies the release and details a bit more their universe: Two outsiders meet again in a strange new world. Familiar to each other yet unknowable to themselves, their new environment begins to change them.
They create music to explore their rediscovered relationship to space; dwelling calmly and slowly in the terrifying emptiness. And as they wait without time; alone but not alone. At peace in the uncomfortable dissonance. Worlds begin to reveal out of what seemed void.
Bold new realities expand and take form. And reaching out, wide and open – difficult questions find answers while others remain forever unresolved.

Track Listing:
01. Lunarum
Connect Artist, Label, Support
https://www.facebook.com/dreamingofghosts/
https://www.instagram.com/dreaming__of__ghosts/?hl=de
https://backl.ink/32007564