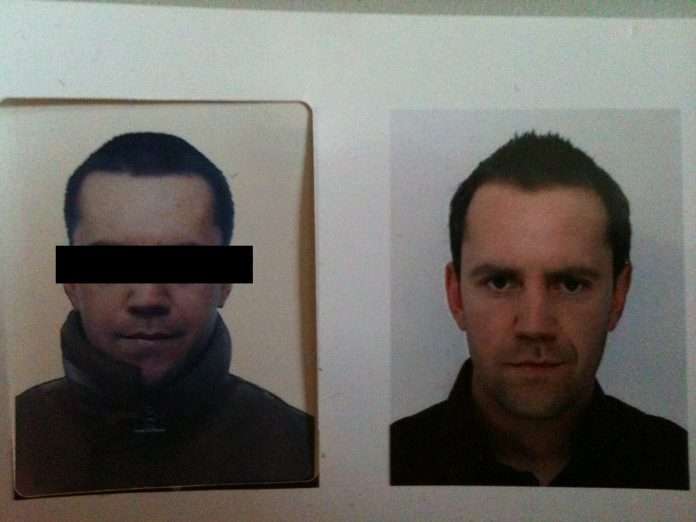 Taken from Lustrate EP, out November 12 on Rodz-Konez
#TracksOfTheMonth soon on Techno #DubiksMusicCharts
You're breathing in fumes. I taste when we kiss.
Steve Bailey a.k.a. Makaton has been at the forefront of techno, releasing peerless, influential and experimental music since 1998. Bailey is from Birmingham (UK), and his heritage deeply rooted in the heavily industrialised Black Country area of the Midlands, where he operates in a dark and industrial landscape.
Rodz-Konez was started in 1998 as an outlet for Makaton to release music. All but a handful of Makaton releases have come through his Rodz-Konez operation, a label that has also released music by Regis, Inigo Kennedy and The 65D Mavericks among other techno luminaries.
Makaton's unique production style leans heavily on dub, industrial, no wave and minimalism concepts. Bailey's experimental approach has seen him introduce new ways to represent techno and leave outdated approaches to the genre at the wayside. His work has appeared on the likes of James Ruskin's Blueprint, Token and Voitax, as well as his own Rodz-Konez.
Makaton's compelling live set electrifies audiences and has seen him bolster techno in the UK, across Europe and in Asia playing at the world's top clubs like fabric (London), House of God (Birmingham), Concrete (Paris), Berghain and Tresor (Berlin), Contact (Tokyo) and more. Makaton's live sets range from deep to industrial and are always sonically challenging.

RELEASED: 12 NOVEMBER 2019
TRACK LISTING:
1. REDSHIFT
2. OVER
3. PROXIMITY
Connect Artist, Label, Support
http://www.rodz-konez.co.uk
https://www.facebook.com/makatonrodzkonez/