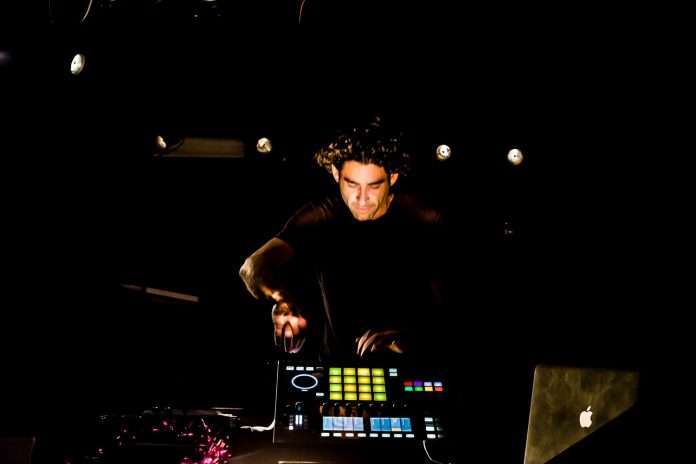 Electronic artist Gidon Schocken has released his LP Immerse via Gidon Schocken Music.
Schocken was born in the USA but moved to Israel as a youngster, now residing in Tel Aviv, where he is inspired by the cultural mosaic the city has to offer, and the opportunity to collaborate and connect with like-minded musicians from all over the world. He has been on stage as a musician since the age of 15, traversing the musical landscapes of multiple genres as a youngster – from punk to post-rock and hardcore, using music as a means to escape from the world. He evolved through several musical disciplines and finally discovered the art of sampling which he uses as the base for creating his music.
Influenced by acts such as Massive Attack, The Prodigy, The Chemical Brothers, DJ Shadow, Lorn, and Throwing Snow, Schocken showcases his versatility on Immerse. The LP draws parallels to a plethora of different reference points – from the trip-hop beats of Portishead and the timeless pop distillations of Lana Del Rey on 'Say It Right (Nelly Furtado Cover feat. Tahel), to the driving dancefloor shakers of Perturbator and SebastiAn that surface on 'Show Me The Way (feat. Filippo Fabbri, Tahel & Ori Lichtik)
Atmospherically rich from the outset as a result of the amalgamated talents featured on the LP, Immerse is a melting pot of styles and genres. Schocken processes electronic and acoustically modelled sounds to create multidimensional tracks brought into fruition through seeking out a sonic rendering of emotion. This is an exciting debut, showcasing Schocken's broad tastes and potential as a producer.
The video for 'Show Me The Way (feat. Filippo Fabbri, Tahel & Ori Lichtik) (directed by Stephan Stelman) is centred around the idea that life can change in a moment, and how split-second decisions can impact us to the very core. We see a group of friends exploring these themes on a night out that takes a sudden turn for the worst, with Oliver Stone-esque visuals and the driving sonic accompaniment of the track.

Schocken gives insight into the creative process: "Immerse is my first LP as a solo electronic artist. The album began as an exploration into the creative process. In moments throughout the album, I found myself digging deeper into every track, sound, and vocal in sort of a meditative process until reaching a point that I felt could pass on the emotion of that specific moment. Then I reached out to other artists to work on the tracks, with complete freedom to do whatever they wanted. One of the things I discovered through this collaborative process was that the vocalists who created their own melody and lyrics were able to depict what I was trying to pass on through the music."

Immerse LP Tracklist
1. Gidon Schocken & Service Lab – Strip
2. Eyed
3. Sunn (feat. Afik Doari)
4. Kotcho (feat. ORLA)
5. Show Me The Way (feat. Filippo Fabbri, Tahel & Ori Lichtik)
6. Say It Right (Nelly Furtado Cover feat. Tahel)
7. Gidon Schocken & WhiteO – Gos (Bonus Track)
8. Kotcho (Instrumental)
9. Show Me The Way (Instrumental)
https://www.facebook.com/gidonschockenmusic/