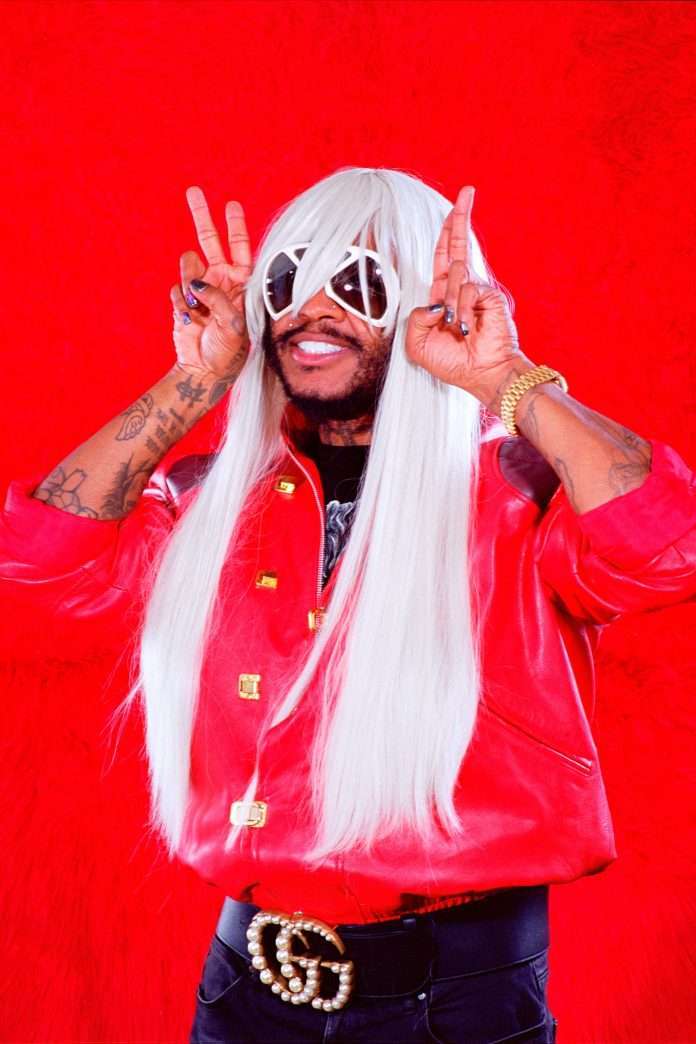 Today Thundercat releases ' Dragonball Durag ', the second single from "It Is What It Is", out 03 April on Brainfeeder. The new track, produced by Thundercat and Flying Lotus, encapsulates his love of humour in music and his passion for the cult Japanese animé Dragon Ball Z.


"I have a Dragon Ball tattoo… it runs everything. There is a saying that Dragon Ball is life," he explains. As for the durag: "There are two types of people in the world, the guy with the durag and the guy who doesn't know what a durag is. The durag is a superpower, to turn your swag on… it does something, it changes you. If you have one in the wardrobe, think about wearing it tonight, and it may pop off because you never know what's going to happen."
Comedy is an integral part of Thundercat's personality. "If you can't laugh at this stuff you might as well not be here," he muses. He seems to be magnetically drawn to comedians from Zack Fox (with whom he collaborates) to Dave Chappelle, Eric Andre and Hannibal Buress, whom he counts as friends. However, the humour always balances out with a darker, melancholy edge.

'Dragonball Durag' follows hot on the heels of previous single "Black Qualls" which featured Steve Lacy (The Internet) and Funk icon Steve Arrington (Slave). The forthcoming album – "It Is What It Is" – produced by Flying Lotus and Thundercat, also features musical contributions from Ty Dolla $ign, Childish Gambino, Lil B, Kamasi Washington, BADBADNOTGOOD, Louis Cole, and Zack Fox.

"This album is about love, loss, life and the ups and downs that come with that," Bruner says about It Is What It Is. "It's a bit tongue-in-cheek, but at different points in life you come across places that you don't necessarily understand… some things just aren't meant to be understood."
"It Is What It Is" Album Tracklist:
1. Lost In Space / Great Scott / 22-26
2. Innerstellar Love
3. I Love Louis Cole (feat. Louis Cole)
4. Black Qualls (feat. Steve Lacy, Steve Arrington, & Childish Gambino)
5. Miguel's Happy Dance
6. How Sway
7. Funny Thing
8. Overseas (feat. Zack Fox)
9. Dragonball Durag
10. How I Feel
11. King Of The Hill
12. Unrequited Love
13. Fair Chance (feat. Ty Dolla $ign & Lil B)
14. Existential Dread
15. It Is What It Is
2020 Tour Dates:
Europe
09/04 London, UK – Roundhouse
11/04 Manchester, UK – Academy
14/04 Amsterdam, NL – Paradiso
15/04 Paris, FR – Elysée Montmartre
17/04 Berlin, DE – Astra
(North American Tour Dates Here)
Stream Thundercat Dragonball Durag