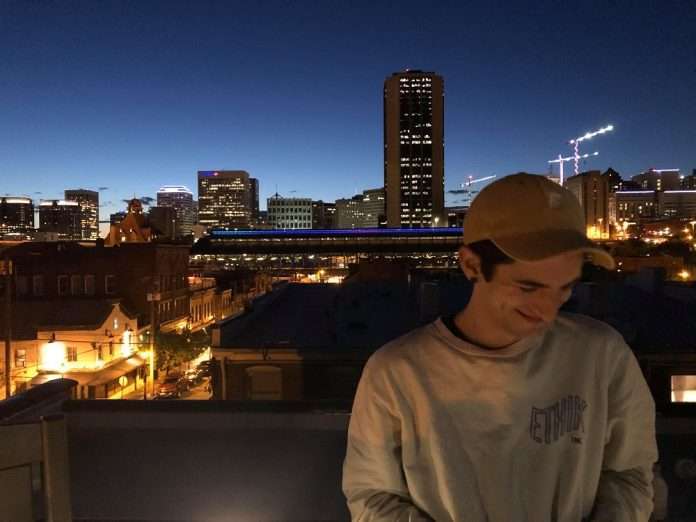 Winding River (Coco Bryce Remix) by Korin Complex , taken from Winding River EP, out May 15th on Miracle Drug Records
"As the second release for USA based Miracle Drug Recordings, "Winding River" is the culmination of a year's worth of music.
Arising out of an obsession with percussion the past few years, I designed the title track to not only mix into tracks at a similar tempo in rhythmically dense ways, but also convey a mood beyond pure DJ functionality. I still feel a strong desire to write pieces of music with longer run times, though this is one of the only instances I've succeeded.
In search of the right remixer to take the title track to an even more hectic level of rhythm, prolific beatmaker Coco Bryce was the obvious call in my mind. By cranking up the tempo and pairing chords of the original alongside a new rough and tough bassline, Coco Bryce serves up his remix with enough breakbeat edits and stutters to satisfy any jungle enthusiast.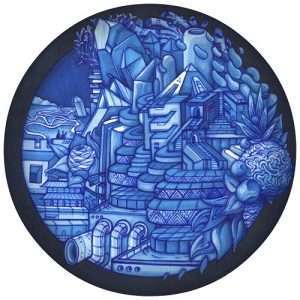 Fellow Richmond, Virginia producer Carter Wolfe and I have been working together on music for a few years now, with "Ponder" becoming our first collaborative track release. The main philosophy behind the track was to build from the feel of the drums. As such, we soon found ourselves stumbling into a jittery and mechanized lead synthesizer that complements the kicks and snares in rather unexpected ways.
On "New Growth" with Pugilist the lead melody provided the initial building block, written in my hotel room after a long night in Bristol , England. Carrying a similar nature to the lead in "Winding River", the rest of the tune came together quickly between us within about a week. Though bubbling, varied rhythmic layers catch the ear initially, the low bassline and bouncing kick are the real power here."
"Periptero" with Duckem offers a stark rebuke of all that comes before it on the EP, stripping practically all driving rhythmic elements away. Drawing from our own various musical influences and the mood of late night walks around cities, (Athens, Greece in particular), layers of synth swells and electronic piano melodies cascade in and out –painting a vivid scene and gladly dwelling there for just a few brief minutes. In the very words of this track's vocal sample translated, it serves as "a repetitive swirling, a happy nothing".

Track Listing:
1. Korin Complex – Winding River
2. Korin Complex – Winding River (Coco Bryce Remix)
3. Korin Complex & Carter Wolfe – Ponder
4. Korin Complex & Pugilist – New Growth
5. Korin Complex & Duckem – Periptero
Connect Artist, Label, Support
www.instagram.com/korincomplex/
https://miracledrugrecordings.bandcamp.com/
https://www.miracledrugrecordings.com/
https://www.facebook.com/MiracleDrugRecordings/