Today sees British producer Michael Greene aka Fort Romeau announce his forthcoming album Beings of Light, due for release on 11th February 2022 via Ghostly International. To celebrate the announcement, Fort Romeau has shared a new track from the album called 'Spotlights'.
'Spotlights' is Greene's ode to the romanticised New York City that lives in our hearts, nocturnal and carefree. It's a propulsive standout from his forthcoming album, characterised by a vocal snippet that repeats the title with a breezy poise, reminiscent of classic house cuts. Today's track follows last month's single 'Ramona', a dreamlike minimal house cut that honoured the beloved Robert Johnson club in Offenbach, Germany. Hazy, spacious, and sustained, Greene designed the beat with their system in mind, "also with a strong nod to the more modern lineage of exceptional minimal house music from Frankfurt," he says.

After a run of critically-acclaimed singles and EPs, Fort Romeau returns to the full-length format with Beings of Light, the long-awaited follow-up to 2015's Insides and his second LP on Ghostly International. While a prolific artist who orients many of his productions for the dance floor, Greene still sees the album as the ultimate statement of intent, "a space to stretch out, to speak in full paragraphs rather than stunted sentences." He has explored several stylistic fragments in recent years (including the summer 2018 anthem "Pablo," hailed a Best New Track by Pitchfork), but when faced with the extended pause to the dance community in 2020, Greene felt compelled to focus on a larger body of work. Embracing a back-to-basics mentality, he amassed over a dozen hours of sounds, asking himself throughout the sessions: "Does the music move you? Is it honest?" He came out the other end with Beings of Light, an expressive collection traversing rainy day ambient, moonlit disco, and dream-like techno in pursuit of the power found within our subconscious.
Like previous Fort Romeau records, Greene's foundational inspiration for Beings of Light is imagery. Specifically a work by Steven Arnold, a Dalí protégé known for constructing otherworldly, tableau vivant set designs from found objects until his death in 1994 amid the AIDS crisis. Arnold's 1984 photograph Power of Grace (featured as the album art and lending a title to one of its tracks) spoke to Greene immediately: "It's transcendent in the most potent and direct manner, imagination untethered by material, elegance without riches. For me it represents, among other things, a radical class politics. Imagination always wins over resource." The visual, as well as the surrealist idea that dreams allow us to create a better reality, led Greene to shape his most ambitious and complete record to date, a love letter to dance music coded with a message of hope. The album title comes from his belief that people can facilitate change by first imagining the way we want things to be, and not letting cynicism block that light.

As an integral artist on the Ghostly International roster, Fort Romeau has released a cluster of records on the influential label; most notably his 2015 sophomore LP Insides. The critically-acclaimed album was inspired by an eclectic mixture of house, kraut, ambient and techno, and demonstrated a development of Greene's unique interpretation of dance floor music. In the years since its release, the composer, producer and DJ has focused his energy in several directions: he has performed all over the world at some of Europe's most illustrious club spaces and dedicated time to producing standout remixes for the likes of Jacques Greene, Ela Minus, Alt-J, Gold Panda and many more. 2015 also saw him set up his own label 'Cin Cin', releasing split EPs from established names and newcomers alike, with a diverse musical policy that reflects the DJ/producer's open minded and inquisitive approach. Across his near-decade long career, Fort Romeau has released EPs and featured on compilations for labels such as Running Back, Live At Robert Johnson, Rush Hour, Cocoon, Correspondent, Mule Musiq, and most recently Phantasy Sound with his hi-energy rave edit 'FWD NRG' that dropped earlier this year. Now with over 15 million plays across his catalogue on Spotify, Fort Romeau has spent the past ten years carving out his own space within dance music and has cemented himself as one of the most revered names in the industry.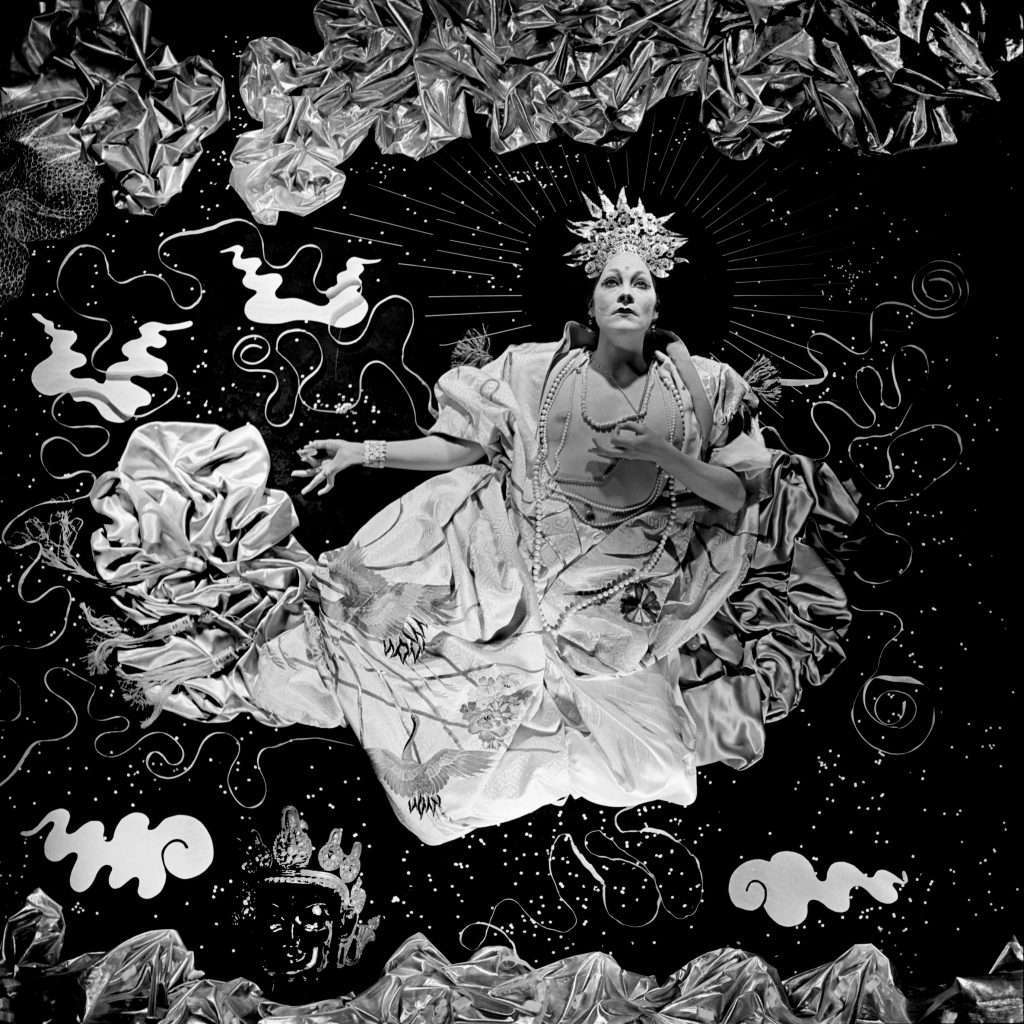 Tracklist:
1. Untitled IV
2. The Truth
3. Power Of Grace
4. Spotlights
5. (In The) Rain
6. Ramona
7. Porta Coeli
8. Beings Of Light

https://www.facebook.com/fortromeau/