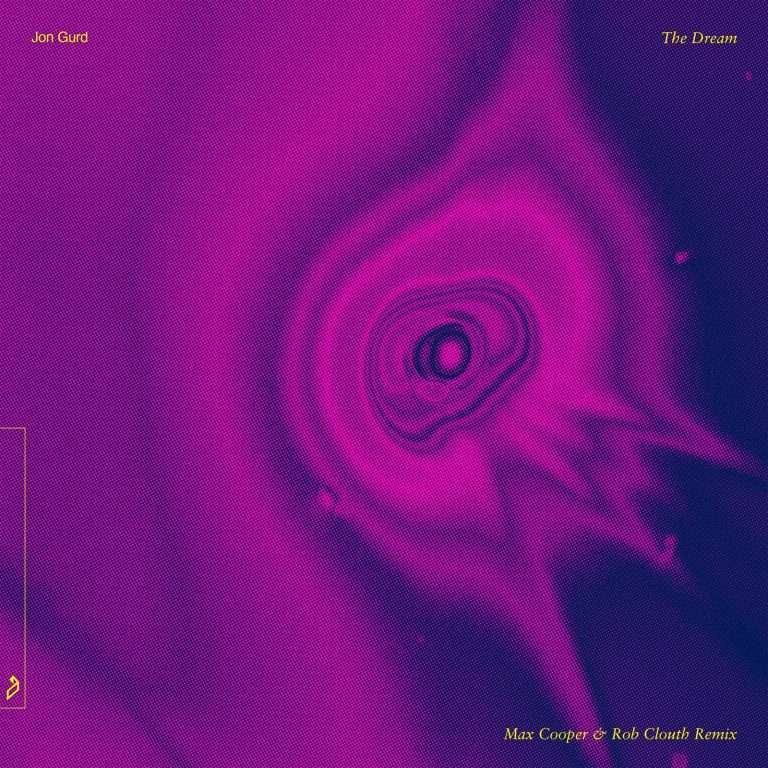 'The Dream', one of the more melodious singles off Jon Gurd 's powerful 2020 album 'Lion' now receives the remix treatment from the famed forward-thinking producer and multi-disciplinary artist Max Cooper and electronic musician, sound designer, and new media artist Rob Clouth.

In what is their Anjunadeep debut, Cooper and Clouth contort and stretch Gurd's 'The Dream', interspersing glitched-out percussion and warped chords alongside the original's arpeggio in an exciting, disorienting arrangement. Talking on the original track, Gurd explains that 'The Dream' concludes a lot of the questions that are in the album. On the remix, Gurd aptly declares "it blows my mind."

'This was a new remixing experience for me working in collaboration with one of my favorite producers, Rob Clouth, on the great original by Jon Gurd. I started the project as I usually do, by building a chord sequence around the original melody which carried the feeling I was after at that moment and getting a few harmonic ideas recorded from the prophet 6 and Moog 1. I then passed the project over to Rob and he took it in a whole new direction rhythmically, and in timbre, bringing in granulated acoustic elements and reworking the original vocal. We were pretty much set from that point, bouncing the project back and forth a few times working on the mix and lots of layers of detailing. I think we share enough aesthetic values to make this process possible, pushing for an ever-evolving piece of music with a focus on spatial sound, feeling, microstructure, and low-end intensity for the live experience. I hope you'll have a chance to listen to it with a good pair of headphones or a body massaging bass response, it's designed mainly for one of those,' Max Cooper says.
Rob adds, 'I don't normally do remixes, but I haven't worked with Max in yonks and the Jon Gurd track had some lovely melodic elements that I wanted to play with. It was pretty freeform the process, just trying stuff and sending it back and forth. We both agreed that it needed a gritty, distorted beatdown in the middle. That was the best bit, pushing it so hard that it sounds like it's clipping. But it's not actually clipping, don't worry. Max ensured that it sounded great, I don't know how he does it. He added loads of little synth details that really made it pop. I'm pleased with the result! I feel like it's a pretty decent merger of Jon's, Max's, and my style: deep, bassy, glitchy, and banging. I hope you like it.'
Dedicated to his older brother, the 'Lion' album is the culmination of Jon's experiences as a brother and father; his encounters with loss, and his subsequent progression as an artist and human being. The album has been championed by the likes of Solomun , Stephen Bodzin, Alan Fitzpatrick, Adriatique, Gorgon City, and Shadow Child.

https://www.facebook.com/jongurd/