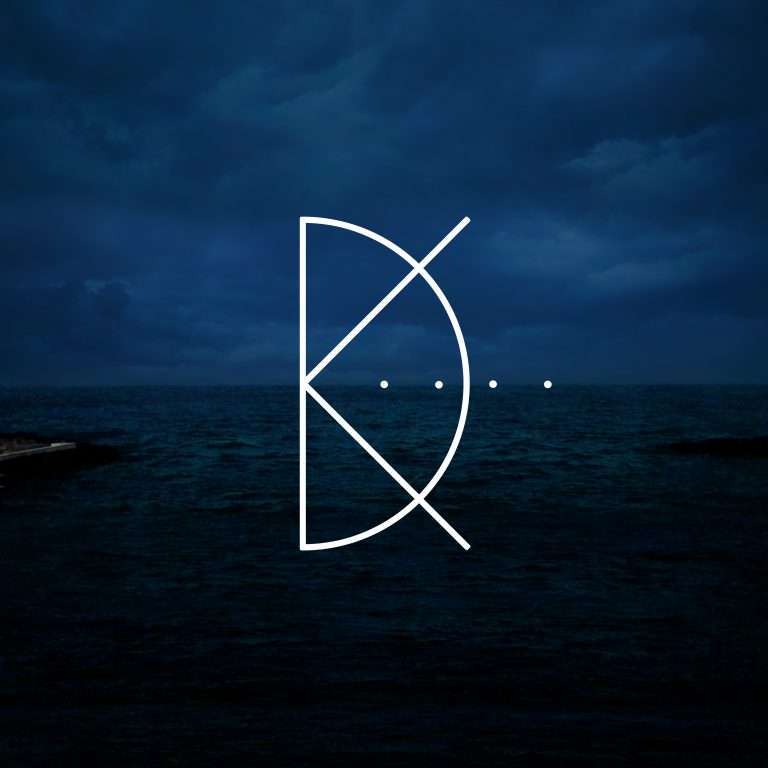 It's been a little more than ten years since we last heard from the Viennese music producer duo Dzihan & Kamien with their release "Lost & Found". Vlado Dzihan and Mario Kamien, who met in the early 90s, who together created their very own version of "danceable yet relaxed" club music, had reached the end of their musical journey. Behind them lay a period in which the Viennese downbeat sound could be heard on almost every sound system, causing a worldwide sensation. Their first two albums "Freaks & Icons" (2000) and "Gran Riserva" (2002) released to critical and international acclaim. In 2010, Vlado and Mario drew a line under their joint project and put it on ice.
That would have been it, had Vlado Dzihan not picked up the idea again a few years ago and developed the desire to revive the project. However Mario Kamien, due to his current project with the Moka Efti Orchestra (Babylon Berlin) and his increasingly busy schedule, unfortunately had to turn Vlado down. Nevertheless, he supported Dzihan's plans to continue the project under their joint name and release the upcoming album titled "IV".
Vlado Dzihan set to work and with "IV" he has succeeded in making a truly remarkable new beginning. Musically, the album could be roughly classified after their 2nd full-length "Gran Riserva", a phase in which Dzihan & Kamien's reduced sample work and incorporation of analog instruments began to flourish. In this sense, "IV" cannot be described as a classic, line-driven electronic, downbeat or nu-jazz album. It goes far beyond those attributions. The way Dzihan wanders through the different styles, combining various elements and translating them into his musical expression, without losing any of the Dzihan & Kamien vibe, shows a special set of skills & qualities.
Listening to the album, it develops into a very varied journey, which is mainly due to the fact that every track sets its own specific accents. "IV" begins with "Sketches Of Blue" a slightly jazzy touch, a sound closest to the spirit of "Gran Riserva". Continuing with "Where Do We Go From Here? feat. Konea Ra" with an initially spherical electronic sound, it unites with bossa nova rhythms in the latter half. This is followed by tracks like the groovy "I've Seen …" & "Deeper" feat. Zadi" or the artfully elaborated hip-hop track "99" featuring Vienna-based spoken word artist Jahson The Scientist. The song "We are" feature singer Sanya Budna and is atmospherically dense, whereas "A Bag Full Of Stars" unfolds on a more pop feeling, while "Good Night" offers wonderfully reduced dreaminess to float away.
The strength of the new Dzihan & Kamien album is definitely the many facets it covers musically, which all happens in an overall very elegant tone. Vlado Dzihan has succeeded with "IV" to build a bridge that forms the beginnings of the duo to the present and anchor the name Dzihan & Kamien in the era. A sound that brings fresh contemporary sparks, yet points to the great time of downbeat Vienna .
An impressive comeback. (MT)
Dzihan & Kamien IV
Release date:12 March 2021
Track Listing: DIGITAL/CD
01 Sketches Of Blue
02 Where Do We Go From Here? feat. Konea Ra
03 I've Seen …
04 99 feat. Jahson The Scientist
05 Deeper feat. Zadi
06 1986 Miles
07 Bazaar
08 We Are feat. Sanya Budna
09 A Bag Full Of Stars
10 Good Night
11 Mare I/IV
2LP
A1 Sketches Of Blue
A2 Where Do We Go From Here? feat. Konea Ra
A3 We Are feat. Sanya Budna
A4 Good Night
B1 I've Seen …
B2 99 feat. Jahson The Scientist
B3 Deeper feat. Zadi
B4 A Bag Full Of Stars
C1 1986 Miles
C2 Bazaar
C3 99 [Instrumental] *
D1 Mare I
D2 Mare II *
D3 Mare III *
D4 Mare IV
* Vinyl Only
https://www.facebook.com/dzihankamien/