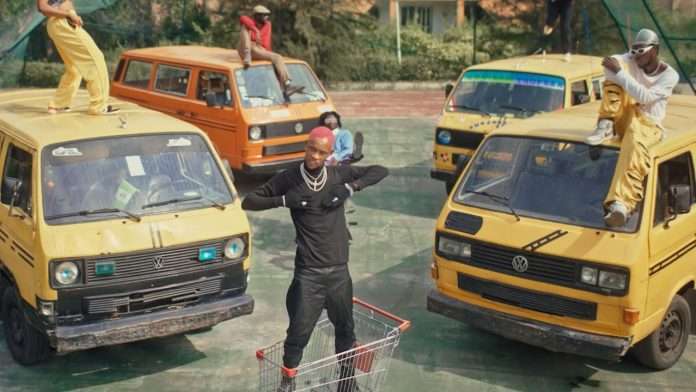 After becoming a viral sensation with his Drake-approved freestyle video, which was filmed on the streets of Lagos, 19-year-old breaking talent Hyzah is now ready to unleash his first official single. Following that unprecedented turn of events, Hyzah's debut "Dan Mi (Pass The Lighter)" is the start of something brilliant and pioneering, and kickstarts his new deal with Warner Records.
Despite appearing to be an overnight sensation, the young Nigerian has been making music since his early schooldays. It was not easy for the aspiring artist. "We didn't have actual instruments to make music, but we'd use our hands to make beats," he recalls.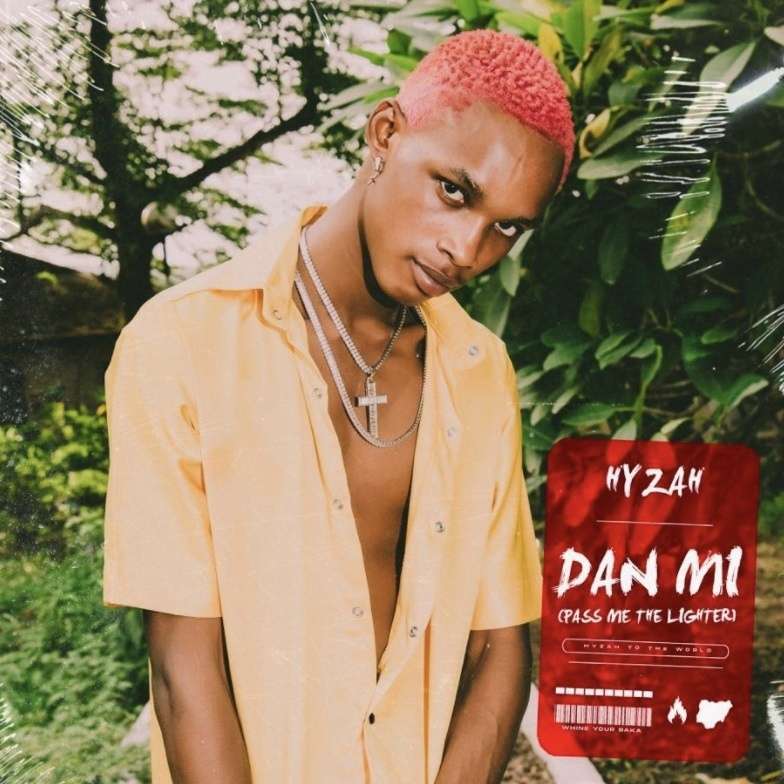 Hyzah's life took a completely different path when an unknown stranger filmed his impressive rhythmic flow and incredibly rich melodies. They uploaded the freestyle to Twitter, which sparked his viral moment. Additional videos of him began to circulate around social media, and his street-side performances quickly became iconic.
The original video has 790,000 views and has been circulated by many so big social media platforms that its origins are impossible to trace. Eager to build on the growing attention, Hyzah launched an Instagram account. After going to bed with just two followers, he woke up to find out Drake had followed him and gave him a welcoming co-sign. Now with 121,000 followers on Instagram, Hyzah has a crowd waiting for this irresistible debut song.
"Dan Mi (Pass Me The Lighter)" shows that Hyzah can be a vital part of the new wave of Afrobeats, but he's also eager to show his versatility by expressing influences from other genres too.
As soon as the track's verses hit, Hyzah delivers the unique flows that captured everyone's imagination in the first place. The finely calibrated chorus then keeps the energy high, making for an endlessly playable anthem. The production is just as strong, with harmonic piano synths, a danceable Afrobeat drum pattern, and a wide array of instrumentation all contributing to an essential debut track.
"I was inspired to make the song after my first viral freestyle," says Hyzah. "It made me believe in myself because that day I was just doing my thing and people still vibed with it. I love the freestyle song because that moment changed my life!"
A vibrant and expertly stylized music video matches the energy supplied by the song. Its variety of locations capture multiple vibes and reflect the journey that Hyzah has taken to get where he is today. His charismatic performance and striking choreography underline his future star status, which is further supported by his contemporary fashion choices.
"Dan Mi (Pass The Lighter)" was based on his viral freestyle breakthrough, but it's just the start of Hyzah's story. His whole life changed within a moment, a heart-warming narrative that demonstrates that if you have talent, dedication and a little luck, anything is possible. Now Hyzah takes his undeniable talent global, with a real summer track that's fresh and authentic to his city.