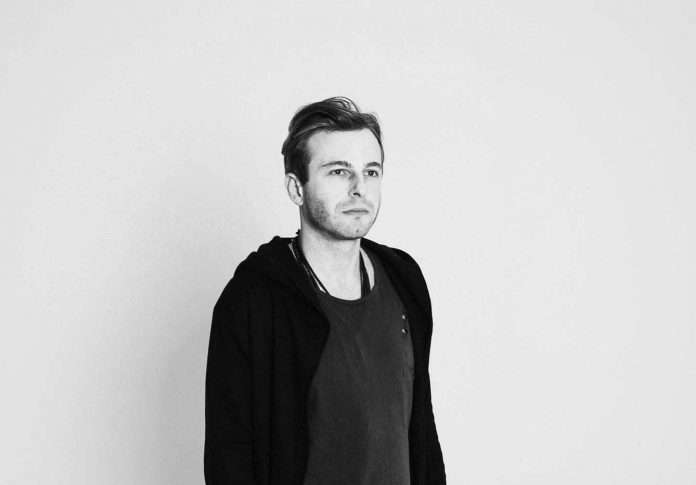 Sascha Dive delivers his latest album 'Back 2 Life' this December, marking Bondage Music's 15th anniversary.
Frankfurt-based talent Sascha Dive has a long and esteemed history within house music, releasing material via 8Bit, Raum-Musik and Kwench alongside his own Deep Vibes Recordings, while featuring in Cocoon Recordings, long-standing, 'In The Mix' series and gaining support from label boss Sven Väth alongside the likes of Guy Gerber, Maya Jane Coles and Laurent Garnier. He now returns to Bondage Music to mark the imprints' 15th anniversary with fifteen essential house cuts across his 'Back 2 Life' LP – delivering the label's second ever album in the process.
"These 15 tracks mirror what I have experienced in the last 15 years. Each one has its own story – of pain, emotion, learning, curiosity – the need to find and create new sounds, new beats and this is what continues to drive me to look further, further and further…." – Sascha Dive
"2006-2021: 15 years of Bondage Music is about harnessing those great moments and spiritual experiences from the Dancefloor. The vision of Bondage Music is to bring authentic, quality and honest dance music to those in the know. Music which makes you move, touches the heart and brings you to a deeper place in your soul." – Sven C. & Sven G., Bondage Music
Dive opens up with the luxurious 'Whispering Voices' and 'This Is My Journey', two tracks fueled by twinged vocals, glimmering motifs, and dubby chords. The temperature rises on 'My Life', before the acidic ripples and spoken words of Messy MC on 'In The Darkness' unveils a subliminal slice of electronica. 'Time Waits For No Man' sees a standout collaboration alongside the iconic Robert Owens, while resonant kicks and evolving melodies can be found on 'A Silver Lining on The Horizon'.
The second half unveils further entrancing productions such as 'Interview With An Alien', as progressing effects wrap around minimalist-style programming, while 'Moonwalker' and 'Let's Get It On' lean towards deep house territories, alongside the up-beat and sun-drenched reverberations of 'Dreaming Es Verda' and 'Tell Me When'. Glistening modulations and elastic basslines shape 'Back 2 Life' with 'Facing Your Demons', and 'Lost My Inside' expertly introducing elevating vocals and hypnotic interjections, before rounding out proceedings with fierce vocal chops and enchanting breakdowns of 'I Got Soul'.
A vibrant, dynamic and imbued collection of tracks, 'Back 2 Life' delivers a far-reaching album showcasing an essential milestone for both Dive and Bondage Music while celebrating a long-standing partnership in style.
Sascha Dive 'Back 2 Life' drops via Bondage Music on n 13th December (Vinyl) and 7th January (Digital) 2022.


Tracklist
01) Whispering Voices
02) This Is My Journey
03) My Life
04) In The Darkness feat. Messy MC
05) Time Waits For No Man feat. Robert Owens
06) A Silver Lining On The Horizon (Vinyl Only)
07) Interview With An Alien (Vinyl Only)
08) Moonwalker (Vinyl Only)
09) Let's Get It On
10) Dreaming Of Es Vedra
11) Tell Me When feat. Voe
12) Back 2 Life
13) Facing Your Demons feat. Voe (Digital Only)
14) Lost My Inside (Digital Only)
15) I Got Soul (Digital Only)

https://www.facebook.com/saschadive
https://www.facebook.com/BondageRecords/