As the cherry on top of an already decadent offering, today Purple Disco Machine announces the release of 'Rise', ahead of the release of the 'Exotica' deluxe album due for release early next year. The new single is built around a sample of 00's soulful house gem 'Copyright – We All Rise' featuring the vocals of UK singer-songwriter Tasita D'Mour, perfectly energised by Purple Disco Machine's iconic disco funk stylings.
Released alongside the single is another compelling animated music video, following on from the epic tale of 'Playbox', directed by Juppi Juppsen & Mathias Lemaitre Sgard. After retrieving an ancient artefact from the evil lair and attempting to destroy it in 'Playbox', now we see Purple Disco Machine overcome by its powers in 'Rise' as he tries to take ahold of the galaxy, before his trusty sidekick finds a way to pull him back from the brink of darkness. What happens next in this epic intergalactic saga, only time will tell!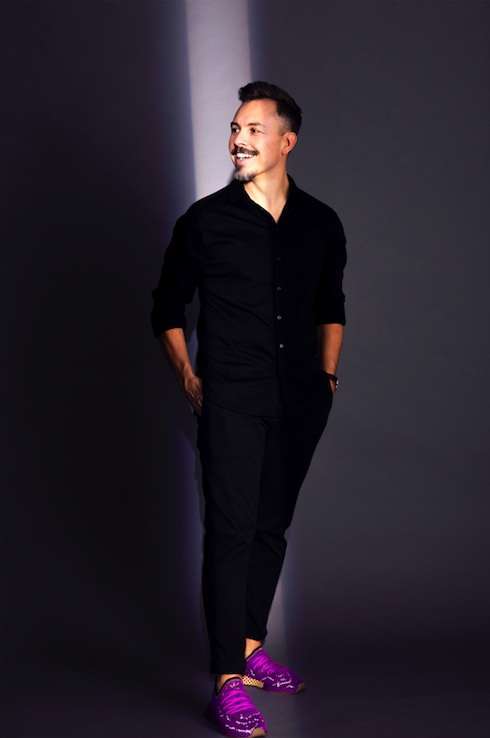 The recently released 14 track sophomore album 'Exotica' pays homage to the 80s and the plethora of artists that inspired him to create and set him on the path of becoming the internationally acclaimed producer he is today. 'Hypnotized' became an anthem the world over, having been streamed over 275 million times across platforms, with the carefree stylings of 'Fireworks' quickly following suit with over 80 million streams to date. And more recently the energy fuelled single 'Dopamine' has gone on to reach equal heights, which has seen extensive BBC Radio 1 support and playlist additions with Spotify UK New Music Friday plus Capital Dance and KISS Dance.
Now boasting over 1 billion streams across his catalogue to date, and over 10 million monthly listeners on Spotify, Purple Disco Machine continues to live up to the hype of #2 Beatport Artist of All Time. With a succession of notable remixes for Dua Lipa, Mark Ronson, Foals, Calvin Harris, Fatboy Slim, Sir Elton John, Royal Blood, Lady Gaga & Ariana Grande, Duke Dumont, and Diplo & SIDEPIECE, coupled with his continuous stream of original hit singles over the past four years, Purple Disco Machine's influence on the global dance music scene will be felt for generations to come.
Lister Purple Disco Machine's 'Rise feat. Tasita D'Mour' on DanceUP playlist

https://www.facebook.com/purplediscomachine