"Mind The Gap" is taken from Rob StrobE 's "Conviction" EP, out September 23rd on Motech Records
Rob StrobE returns to Detroit's Motech Records with his follow-up to last year's 'Home EP'.
Before moving to the beautiful and relaxing countryside in the north of Frankfurt, StrobE finalized this second EP for Motech. His new 'Conviction EP' is comprised of his very own signature sound, dedicated to his home and family in Detroit and to dancers and lovers around the globe.

First track, 'Shaped' delivers a modern approach to the classic sound of Detroit based on 909 drumming, a bouncing pad surrounded by quirky 303-ish sounds and jammed live for your pleasure with minimum editing to keep the vibe alive. 'Conviction' follows With its modular jam; a straight edit for explicit night club ab-use! Stripped back Detroit-Techno to the max.
On 'Unbranded', the marching bass is surrounded by 909-styled drumming, to take you into the late hours with this marvellous grooving techno tool. Before final track 'Mind the Gap' brings sample-based techno for those freak-out hours.
As Rob himself says: "Play them loud!"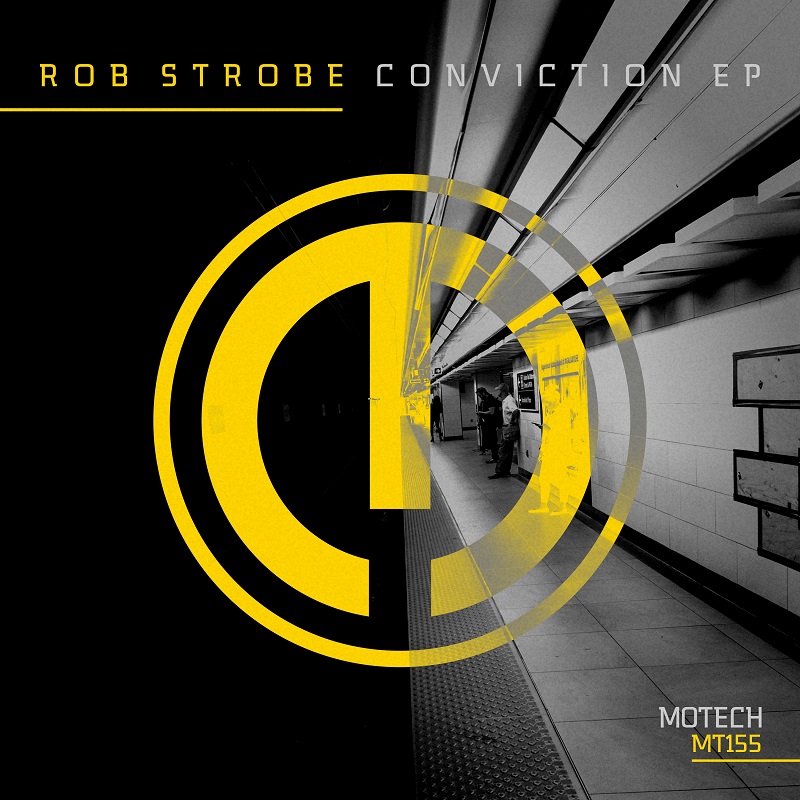 Rob StrobE 'Conviction EP'
Track Listing:
1. Shaped
2. Conviction
3. Unbranded
4. Mind The Gap
Stay tuned at Techno Trip Tracks of the Week selection to Listen First Rob StrobE 's Mind The Gap

Connect: Artist, Label, Support
https://www.facebook.com/RobStrobE
https://www.facebook.com/motechrecords
https://motech.bandcamp.com/
https://www.beatport.com/release/conviction-ep/3856227