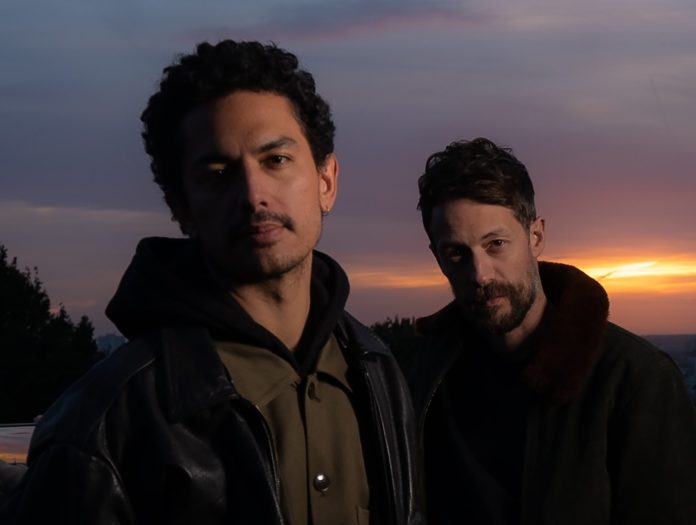 Today, The Blaze announces their sophomore album JUNGLE, due March 10th. After the release of their celebrated debut album DANCEHALL, Guillaume and Jonathan Alric toured the globe, playing festivals and sold-out shows worldwide. These performances greatly influenced the duo and they began to write and record their new album JUNGLE with the live experience at the forefront of their minds. The result is an introspective electronic album carried by visuals and melodies drunk on emotions. The album news follows the announcement of their upcoming performance at Coachella in April and an early taste of the album with their most recent singles "EYES" and "DREAMER," the later which comes alongside a self-directed video marking their return as film directors.
Speaking about the new album JUNGLE, The Blaze share, "After the release of our first album DANCEHALL, we spent 4 years playing live shows around the world and the experience marked us deeply. Since then, we write music thinking about playing it live. We also want to offer a new experience to our audience. All these factors paved the way that lead us to JUNGLE. We were willing to keep the introspective aspect our music carries, while keeping in mind that people also come to dance when they see us perform."
The Blaze are a French duo consisting of cousins Guillaume and Jonathan Alric,both music producers and film directors.
Their story began with their inaugural track "VIRILE," released in 2016 on Bromance Records. The duo then went on to release their debut TERRITORY EP in April 2017 and in 2018, released their debut album DANCEHALL alongside "HEAVEN" and "QUEENS" music videos via Animal63. After releasing "EYES" in June 2022, they spent the summer performing at premier European festivals such as Sonar in Barcelona and Roskilde in Copenhagen, presenting their new live show, which also saw them debuting exclusive tracks.

Upcoming Live Dates
3/28 – London, UK @ TBA soon
3/31 – Berlin, DE @ UFO Velodrom – SOLD OUT
4/2 – Mexico City, MX @ Ceremonia
4/5 – Paris, FR @ La Seine Musicale – SOLD OUT
4/14-16 & 4/21-23 – Indio, CA @ Coachella
7/7 – Bilbao, Spain @ Bilbao BBK Live
7/13 – Boom, Belgium @ Dour Festival
7/20 – Tisvildeleje, Denmark @ Music I Lejet
8/31 – Lisbon, Portugal @ Kalorama Festival
9/2 – Mijas, Spain @ Cala Mijas Festival
When is The Blaze's  'JUNGLE' album released?
'JUNGLE' will be released on March 10th and is available to pre-order now.
Photo Credit: Sarah Makharine
Follow
https://www.facebook.com/TheBlazeProduction/