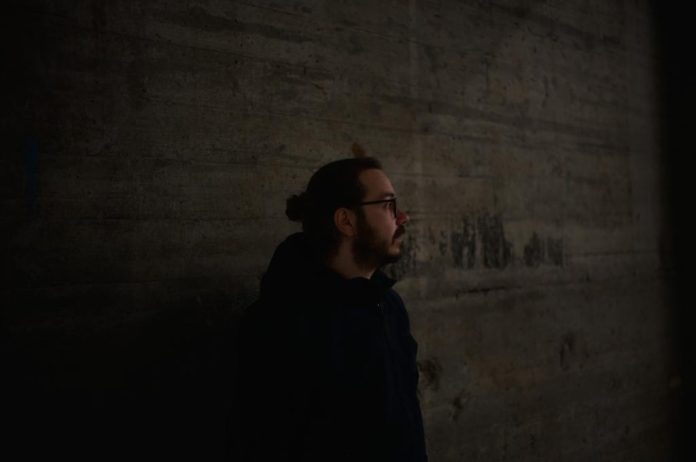 After a 3 year hiatus, Normal Stage is back at Amplify with his Funny Valleys EP.
The first composition opens up with a dub tech micro rhythm which evolves gradually along with heavenly like vocal atmospheres. A little riff modulates along with the hypnotic synthtopia and chord stabs vibrate as they are washed over by their dub echoes.
In the second track the raspy atmospheric pads and bouncy dubtech prepare us for a tour in the depths of dextrous tape echo tweaking. Empty land, misty air and a calm atmo which becomes entangled through live fx manipulation, are the gist of a deep listening experience.
Track 3 is an audio pool of dreamesque digitalia. Slomo dub and nostalgic melodies evaporate in the deep jungle of the tropics. The locked dub groove which dominates track 4 takes us on a journey into a spiral of dark vibrations and tense echo manipulation.
On the whole, Normal Stage delivers a playful, improvised yet profound and structured body of work which are traits of his unique sound signature. Time turns into space, sound, accidents and tape hiss.

Normal Stage – Funny Valleys
Release Date: 02 March 2023
Tracklist:
A1. FV1
A2. FV2
B1. FV3
B2. FV4
Stay tuned at Deep ConnectFM Spotify Playlist and Listen to Normal Stage's new music first

https://www.facebook.com/normalstagemusic