Aluna has revealed details for her highly anticipated sophomore album MYCELiUM, which is set for arrival on July 7 via Mad Decent and Because Music.
Today, she shared official artwork, track listing and featured guests, alongside the first official single from this brilliant body of work and exciting new chapter. 'Oh The Glamour' is the first taster of what's to come; a delightfully deep groove assault to the senses, and collaboration with Brazilian GRAMMY® nominated artist Pabllo Vittar, GRAMMY® and BRIT nominated MNEK, and UK producer Eden Prince.
Speaking about 'Oh The Glamour,' Aluna asks, "What is the allure of glamour? To me it holds most of its power in the aspirations of those living a life of struggle. Glamour can uplift the worst of days and the darkest of hearts, make tears beautiful and pain graceful. My mother always worried about my expensive taste, but for me it was the taste of survival….for who can live this miserable life without a touch of glamour?"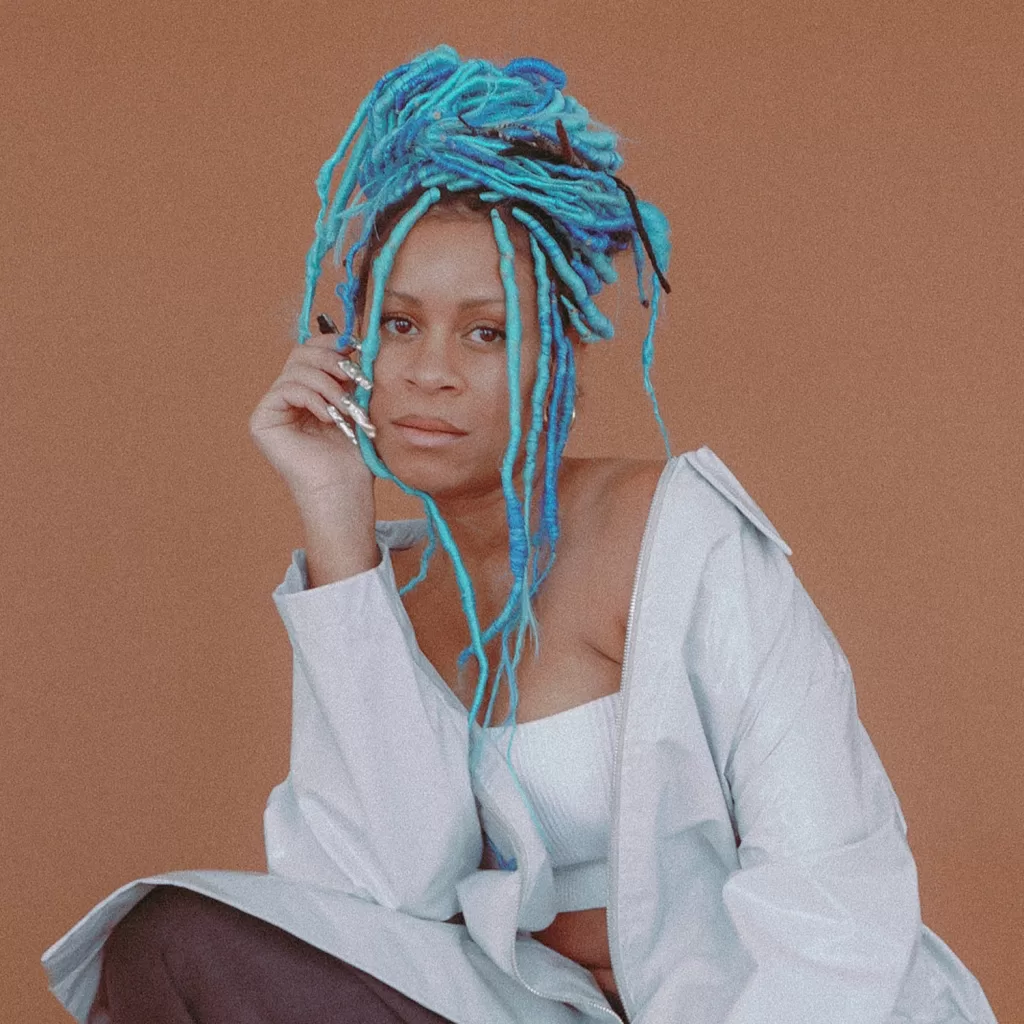 "Black and LGBTQ+ people go through a lot of shit, but we often present ourselves as glamorous." Aluna continues. "Being glamorous is an aspiration that drags you out of bed. Aiming for normal and average is a way to send yourself into the shackles of society. Glamour can often be a method to break free, celebrate, and thrive."
Speaking on her forthcoming album, Aluna shares: "The Mycelium is the cell network seeped into the fabric of nature. I'm not talking about the bloom or the fruits. You need to lay the groundwork to see the fruit one day. I got burnt out from trying to work with powerful people who have lots of money and no actual genuine care for what I'm trying to do. I realized there was no foundation where I was standing, and we have to build our own foundation. It's not going to be all bells and whistles; it's going to be substance. So, I broke some barriers and started mentoring creative fans. I built a community of Black Ravers on Geneva and by joining groups on Instagram and social media. Now, the album is my community I've created."
While Aluna has always defied dance music orthodoxy by virtue of her own predilection for the genre, she has also made inroads for other creatives to follow her unapologetic path. It's why she's quietly become a boundary-breaking force, merging electronic, indie, alternative, and pop and integrating voices rarely represented in this space. Change happens by reshaping and recalibrating the ruins of yesterday into a stronger tomorrow, but rather than wait around for the system to wake up, Aluna has actively architected structures to supportive a brighter, bolder, and, always, more inclusive future in dance.

The multi-award-winning British (of Jamaican and Indian heritage) artist naturally began to build this ecosystem that would later become MYCELiUM, one move at a time, throughout 2022 in London, Paris and Los Angeles. This time around, she emphasized the use of analog gear, infusing her music with organic and raw energy, and collaborating with likeminded visionaries worldwide, attracting a cohort of Black and LGBTQ+ collaborators and allies. These ranged from KOOLDRINK in South Africa, Roofeeo in Panama, Pabllo Vittar in Brazil, and Picard Brothers in France to TSHA, Chris Lake, and MNEK in London and many more. The result, MYCELiUM, a timeless celebration of 90's era dance music and the communities and cultures that helped impact its movement and message to this day.
Aluna MYCELiUM
​​Tracklist:
1. Before The Bloom (Intro)
2. The Way I'm Wired
3. Underwater (with Route94)
4. Killing Me (with TSHA)
5. Supernova (with The Picard Brothers & Kaleena Zanders)
6. Love and Money (Interlude)
7. Oh The Glamour (with Pabllo Vittar & MNEK) (feat. Eden Prince)
8. Running Blind (with Tchami & Kareen Lomax)
9. Mine O' Mine (with Jayda G)
10. Sugar (with Preditah & Lauren Faith)
11. Beggin' (with Chris Lake)
12. Kiss It Better (with MK)
13. Playin Wit Ya (with Walker & Royce)
14. Future (with Kooldrink)
When Aluna "MYCELiUM" album released?
"MYCELiUM" will be released on July 7 and is available to pre-order now.
Listen to Aluna 'Oh The Glamour' with Pabllo Vittar & MNEK (feat. Eden Prince) on Dance UP Playlist
https://www.facebook.com/Aluna